Sometimes you just have to be willing to drop any plan you have to play a wedding that can't be missed. This is exactly what happened this past summer.
I had tickets and big plans for going to Bumbershoot, a three day music festival in Seattle that happens every Labor Day weekend. Why was I going? Funny story, one of my all-time favorite bands, Chk Chk Chk was playing and I've missed them four freakin' times. Four! Also playing were some other current faves including Passion Pit and Alt-J.
As these things go, an old buddy of mine called me up asking if I would be interested in DJ'ing his wedding over that weekend. As he started describing the wedding, I knew I couldn't miss out!
First, they had been selected to be on the TLC show, Four Weddings. The basic premise of their wedding that got them selected was their extremely aggressive budget of $4,000. I knew that my booking fee would eat a large portion of that budget, but I was interested and wanted to hear more.They were having a planning meeting the next day at their house, the site of the wedding, the next day and invited me to come along.
I was very skeptical at first. The house wasn't in great shape. The yard needed some serious work. There wasn't much in place for wedding essential things like, you know, electricity. But there was some serious potential. They had a waterfront property that overlooked Miller Bay with views of Seattle and Mount Rainier. They also had lots of seriously talented friends and a great vision for what they were going to create.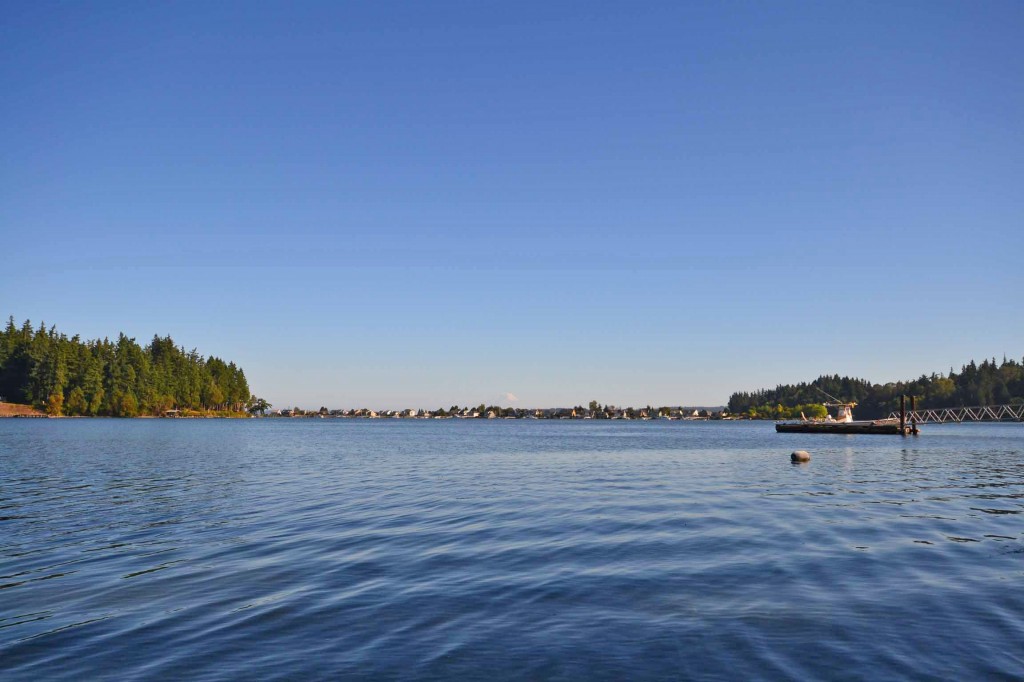 I was in. I totally saw their vision and knew just how awesome this wedding would be.
When we arrived to set up on the morning of the wedding, I was completely blown away by what they'd done. Everything looked incredible! I see lots of high dollar weddings that strive to create the rustic feel of this wedding but don't quite hit the mark. This was spot on. They'd made the tables from old fence boards and covered them in burlap runners. They had a friend who owned an organic nursery grow the wheatgrass centerpieces and the chairs were all borrowed from friends and family.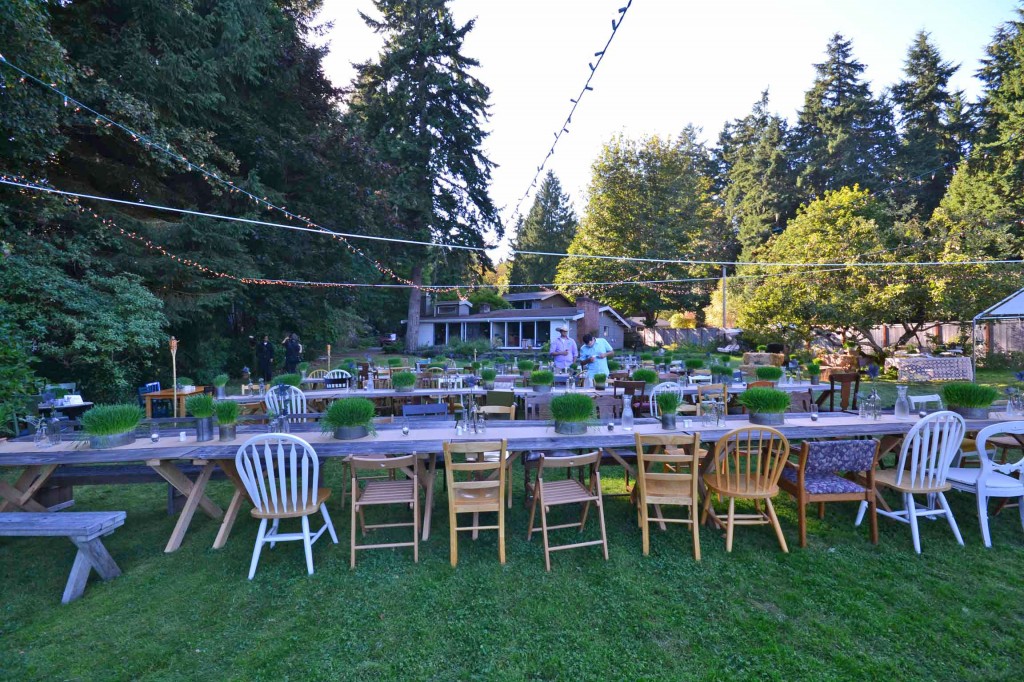 They also brought in hay bales, drew up the dinner menu on a chalkboard and borrowed living room furniture to put all over the yard. Absolutely incredible.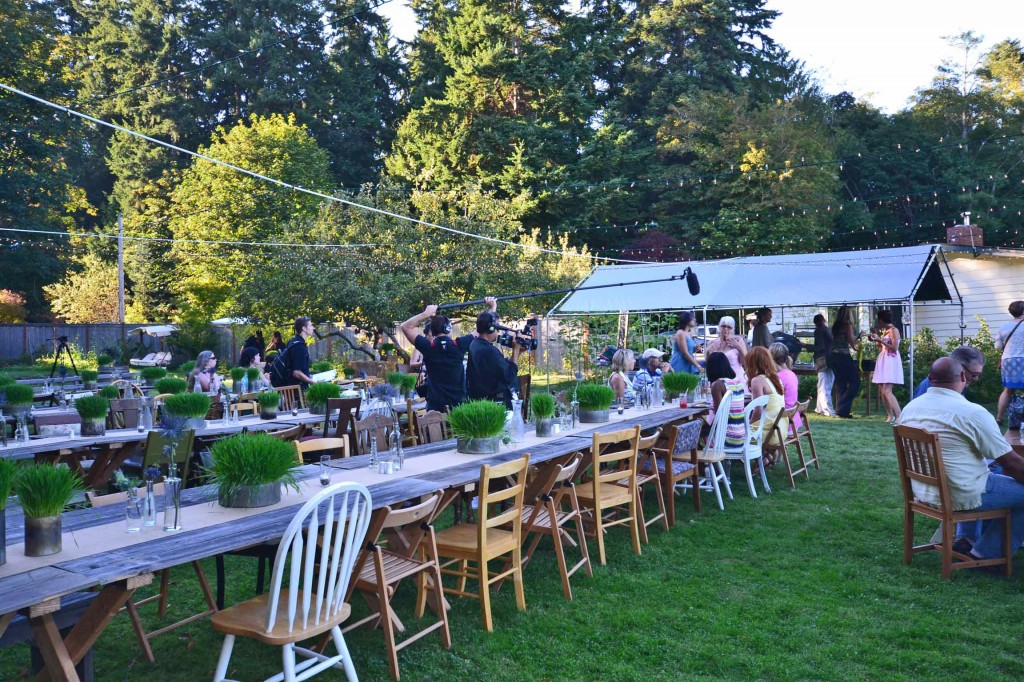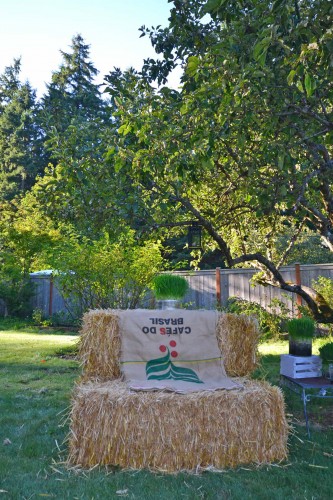 I'll save the details on the ceremony and some other things for after the show is aired. Know this though, it was awesome! I'll just tease you by saying that there were parasols, a comedian, some Queen and 23 bridesmaids involved. And that was just the ceremony!
Once the dancing started, everyone was WAY into it. The dance floor was jam packed until we shut down at 11 to avoid noise complaints. It was seriously rocking! Check out the pics!