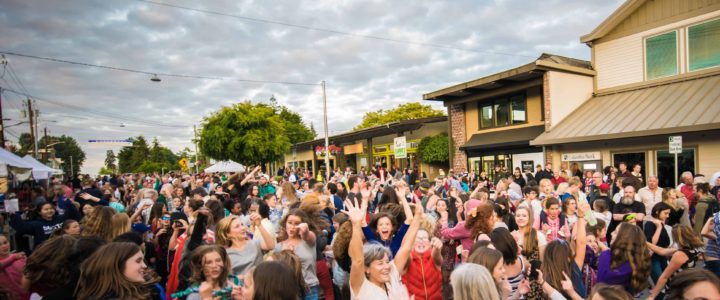 Let me get this out of the way right here at the beginning: I love the street dance. Bainbridge Island has so many amazing small-town traditions (yes I'm saying that even though I just spent my afternoon throwing water balloons at Seniors) but I absolutely love packing downtown for a giant dance in the streets!
First off, the Bainbridge Island Downtown Association did a great job once again with putting on this FREE event. Also, in their second year as a part of the street dance, Flamingo Audio provided their massive sound system. Every time I work with these guys I wish I could have them behind me at every show!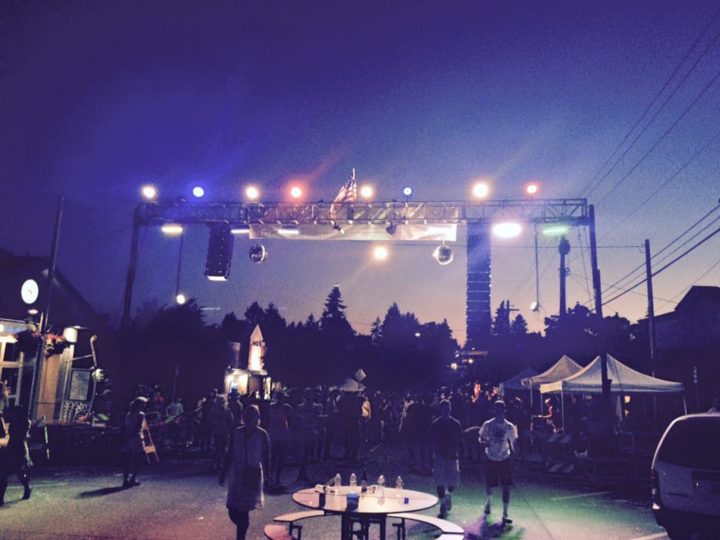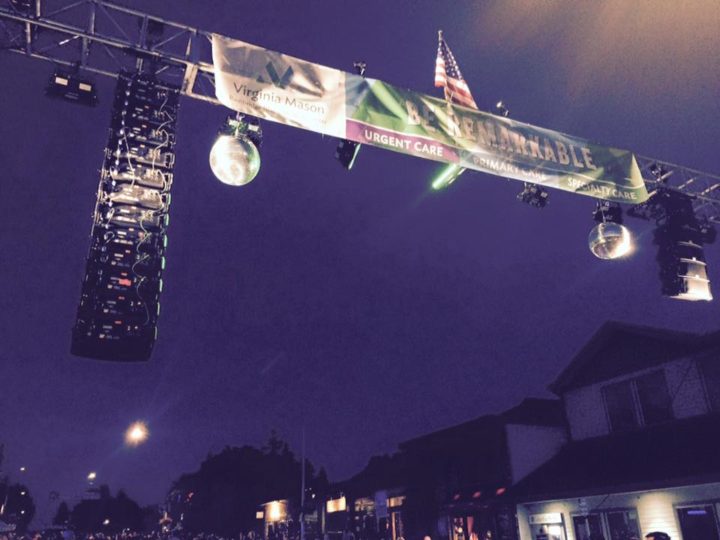 2016 was a great year for the street dance. Typically, we get BLASTED by the sun for the first few hours and this year there was this absolutely perfect amount of cloud cover that kept the early part of the dance cool enough that things really got hopping early! As an added bonus, the clouds made for some great pics!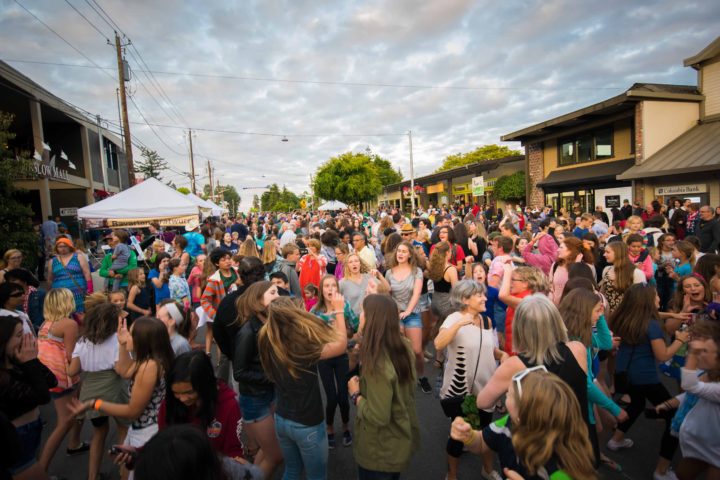 This year, I recorded the show and have some clips from the night.
I started with some pretty chill dubstep and electronic stuff to get things warmed up. There had just been some really great songs that had some out and I was really excited to play them, especially Odesza's breakout hit Say My Name. Cool trivia, Odesza are from Seattle and portions of their last album were written at one of the member's family home on Bainbridge!
Feeling inspired by the great summer weather, I shifted to a bit of reggae.
As the sun began to set, we really started to pick things up! The dance lights came on and the party rocked all the way to the end! This final recording is from the last hour of the night and is high energy from beginning to end.
As I write this, the 2017 Street Dance is only two weeks away. 2016 was amazing and I can't wait to see what this year has in store!