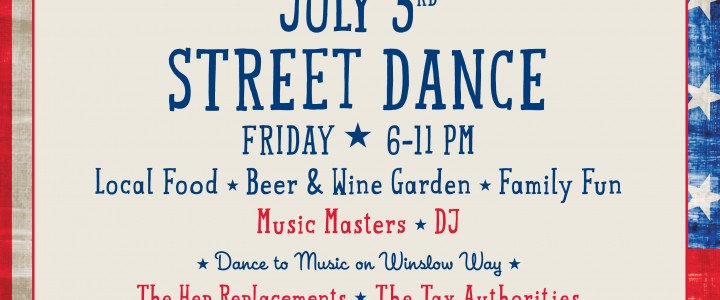 There are a lot of great things about living on Bainbridge Island. We have a really great sense of community and amazing support for local business. I love seeing our community on display and one of my favorite of these events is the annual July 3rd Street Dance.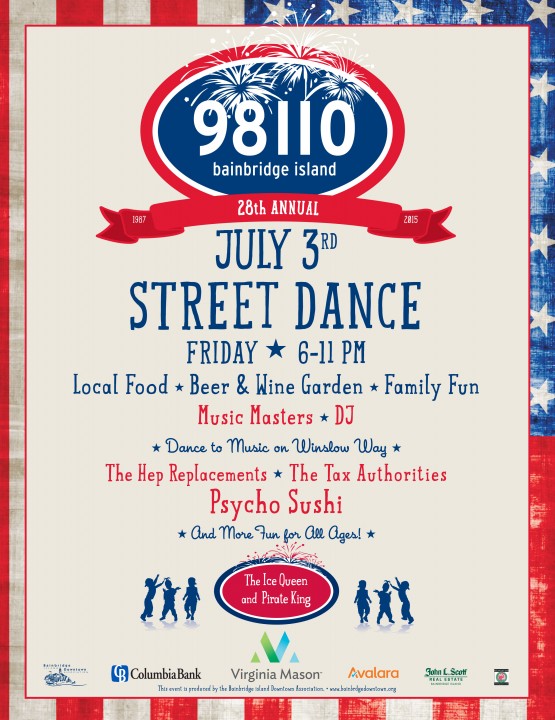 Now in its 28th year and hosted by the Bainbridge Island Downtown Association, the street dance is an island tradition that gets bigger and bigger every year. This year there are some changes that make it even more exciting!
For the first time, Flamingo Audio will be providing sound support. If you haven't been to an event supported by these guys, they really are the west sound's best sound.
This year, the downtown association is also going back to their roots of supporting local business and have set up an all Bainbridge Island music lineup!
I'll be handling the DJ stage and the bands will be island favorited The Hep Replacements, Psycho Sushi, and The Tax Authorities.
I'll be shooting lots of video and taking lots of pictures, so stand by for a full report after the show!