I just love it when a wedding really has a personal touch. Crafting your own decorations really adds that personal touch and can really set a wedding apart! 
I play lots of weddings at Manor House, one of my favorite Bainbridge Island wedding venues. When you see so many weddings at the same venue, it becomes really interesting to look at how each couple approaches decorating and making the venue their own.
I really loved the handmade decorations at this particular wedding. Take a look!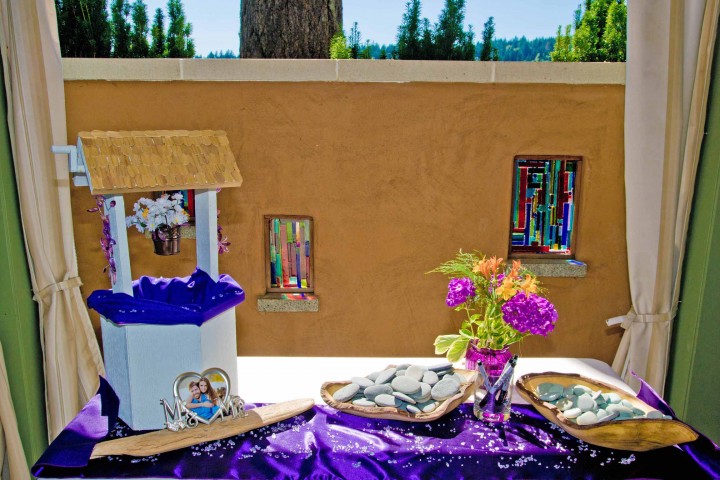 I thought the colors were very cool with the orange and purple. Even better, the wedding was on the day of Washington vs Stanford and I was dropping in game updates through the evening. What can I say, these guys were HUGE sports fans!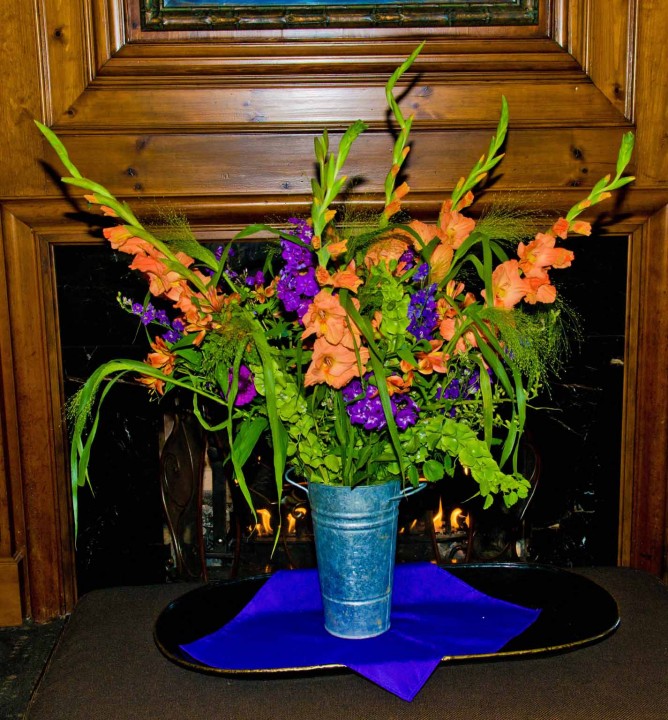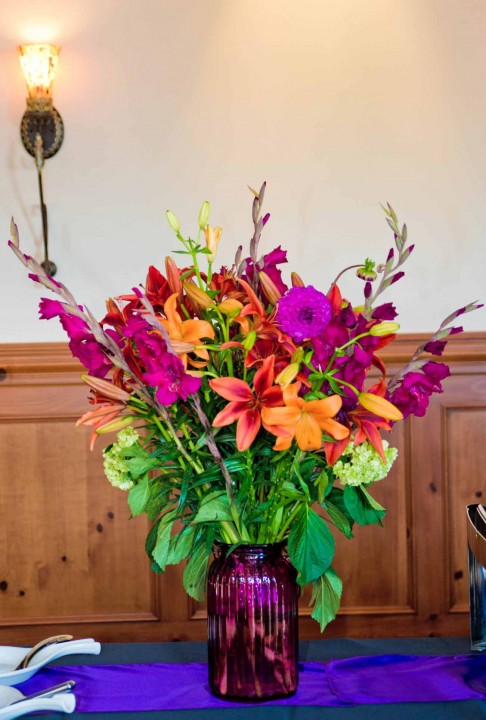 Speaking of being sports fans, about their ceremony…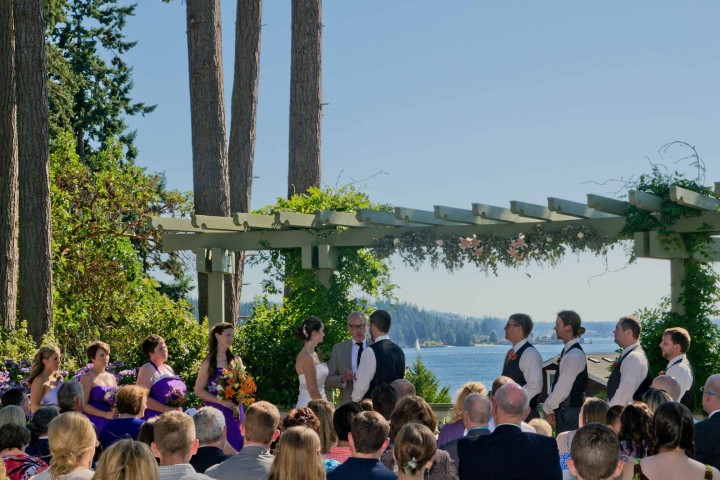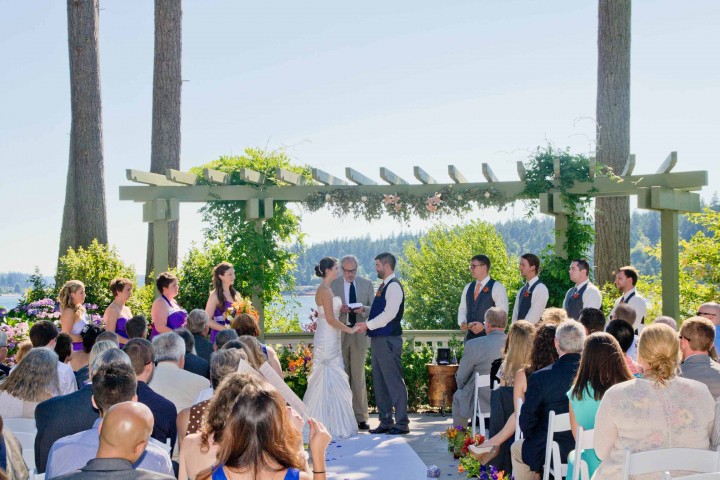 The officiant for the ceremony sounded really familiar, but I couldn't quite pick out where I knew him from.
During cocktails, he came up to me and wanted to talk about my equipment. The officiant was an old radio DJ and we had an awesome time talking about old DJ gear and the joys of playing on the radio.
Then he started telling this story about a Seahawks game and it hit me, this guy is Randy Rowland, the stadium announcer for the Hawks! Sure enough, it was him!
Once we got to the dancing, these guys got DOWN!