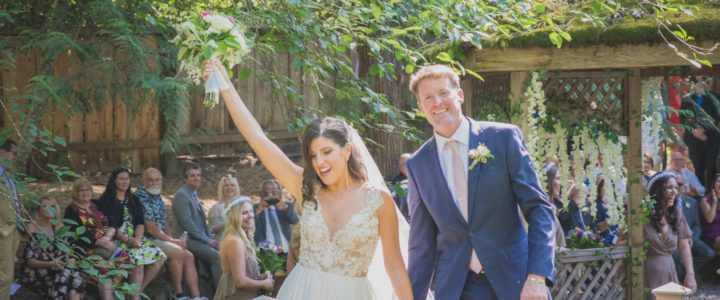 There are a lot of great aspects of living in a small town. One of the best is knowing so many of the people and places and how easy it is to randomly end up knowing either the venue or guests at a wedding. That's exactly how things went at this fantastic Bainbridge Island wedding.
Booking this wedding started with me getting an email from the bride. I sent her a quick reply and then told my wife I'd gotten an email about a wedding on the island. Her reply? "Yeah, I know. Don't worry, they're going to book you." Well, ummm, I appreciated the confidence, but what?!?
Turns out, right after I sent the email, the bride and groom were poking around my website and the groom recognized Lisa. "Hey, that's Lisa!", he shouted. They'd gone to school together and even rode the same bus. Yep, Bainbridge is like that!
The wedding was at the groom's parents' house. They had this amazing piece of property with its own pond and lots of land. The ceremony was in this cool gazebo overlooking the pond.
The reception was out on the large patio that connected to the back of the house. We had an amazing time playing music and dancing with so many people Lisa knew from her school days. Check out the pics!