Sometimes you just feel like you've got a client pegged musically. Well, that was this weekend for sure!
From the first client meeting, I knew that I was gonna get along with the couple famously. They were a little (a lot) nerdy, really musical, and of course they found us on Offbeat Bride. Yep, awesome wedding for sure.
As the music requests starting coming in, I started getting more excited. Miike Snow, Cut Copy, Daft Punk, Benny Bennasi…yeah, buddy! When I saw Safe and Sound from Capital Cities, I had a great idea. I've been itching for my chance to play Alive from Empire of the Sun at a wedding from the first time I heard it. It's also a great mix after Safe and Sound. I was sure these guys would be into it, so I dropped it into the playlist. When I checked their request list the day before the wedding to see if anything new had been added, guess what I see on the list. Alive! We're on the same wavelength for sure!
The wedding was at Rosehill Community Center in Mukilteo, a venue where I've never played. Man, what a great place! Not only is it on a hill overlooking the water, Whidbey Island and the Mukilteo ferry, but the event space is huge! It's a really big room with floor to ceiling windows that give you a view over the water. Check out the view from the back of the room!
The lawn where ceremonies are held is just incredible and the weather today just couldn't be topped. Everything was so bright and blue with just a few clouds; you really couldn't ask for a better day. Seriously, these ceremony pictures from Jenny GG are stunning!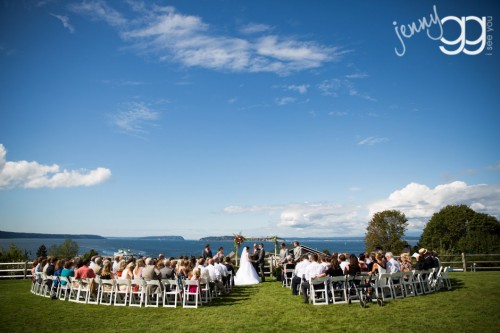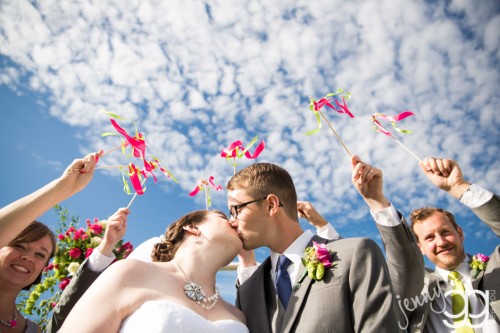 After their ceremony on the back lawn, we moved inside for the cocktail hour. They'd given me lots of great requests for indie, acoustic rock, singer-songwriter and some more laid-back electro stuff. After I played Miike Snow's Burial and Wild Cub's Thunder Clatter and and was just starting Cut Copy's Time Stands Still, an older guys came up to me and was completely beside himself about how much he liked the cocktail music. Totally unexpected! I told him to hang out for a second and he nearly lost his mind when he heard Caribou's Odessa come up next. By this time, I was totally pumped for the dancing part of the night!
As I do often, I started out with some older, classic hits as the dancing started. The older guests were big time dancers! This is a really fun time of the reception because I can entertain the older guests while the younger guests hit the bar and get ready for the rest of the reception.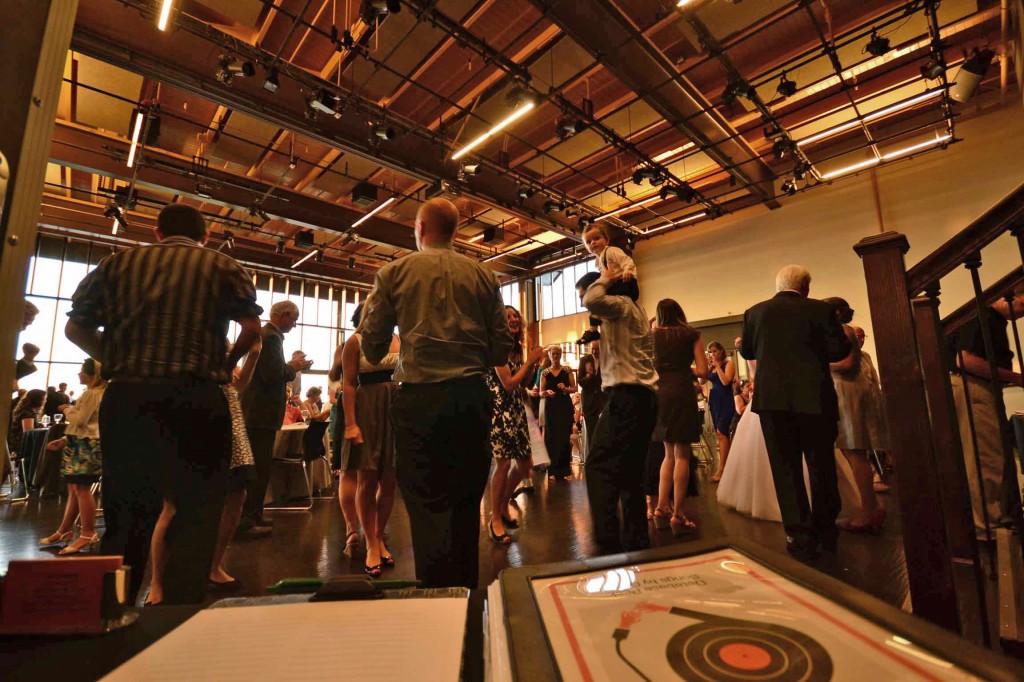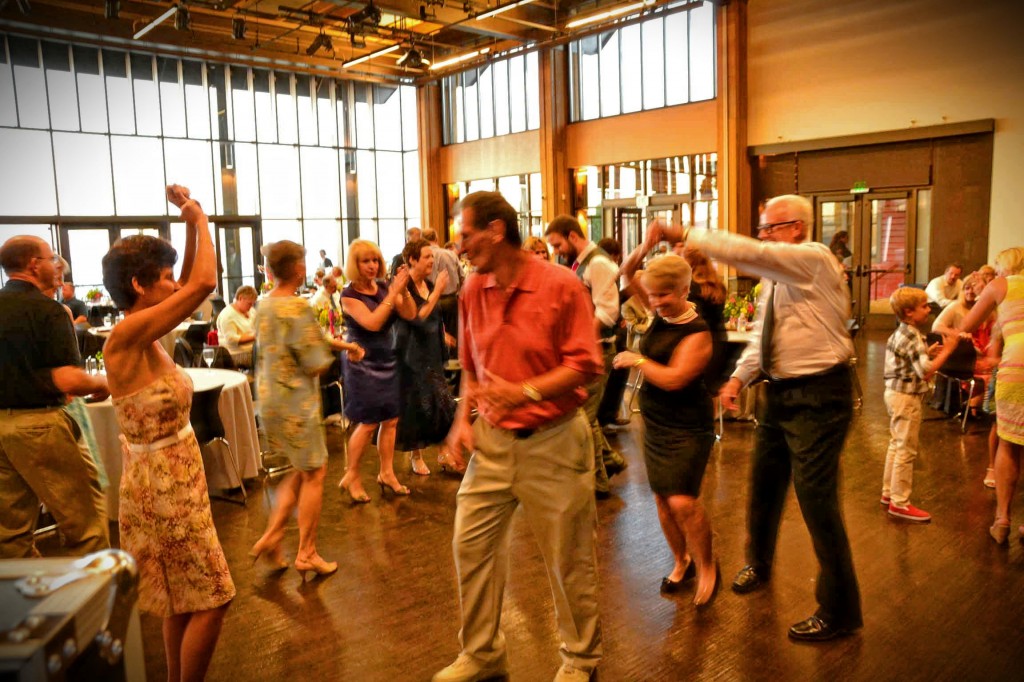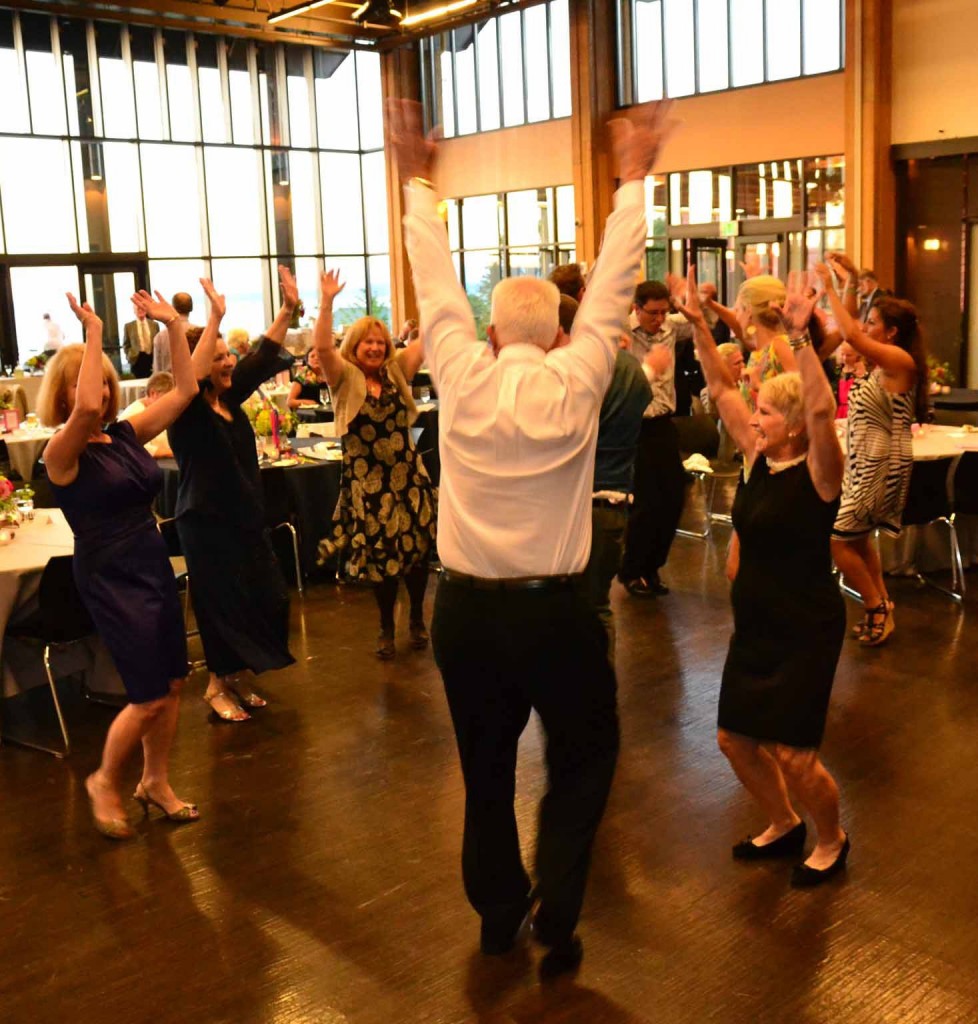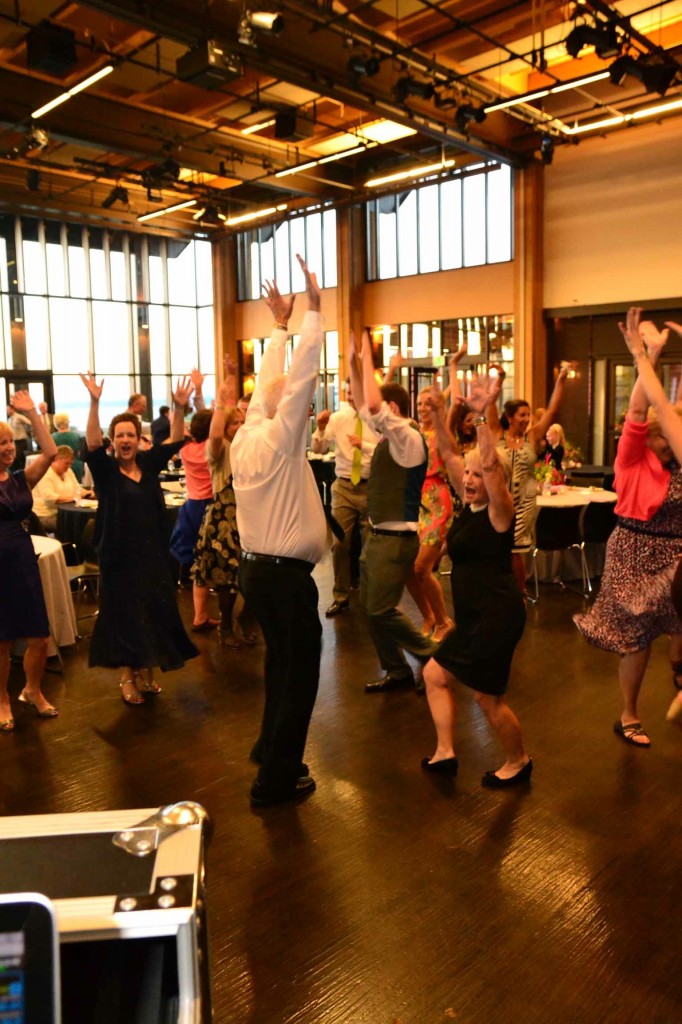 Once I started moving to newer music, things picked up in a hurry! Dragonette, Daft Punk, Benny Benassi, Krewella along with some upbeat top 40 stuff…talk about high energy! I never thought I'd see this at a wedding, but we even moved into dubstep with Benny Benassi's epic Cinema and Krewella's One Minute. It was a seriously rockin' wedding and the energy on the dancefloor was totally out of control!
The staff at Ravishing Radish were also awesome. The caterers and bartending staff were great for shooting the ish and made some damn good food, too. I'm definitely looking forward to my next chance to head out to Rosehill Community Center in Mukilteo! Check out the pics from the rest of the night!