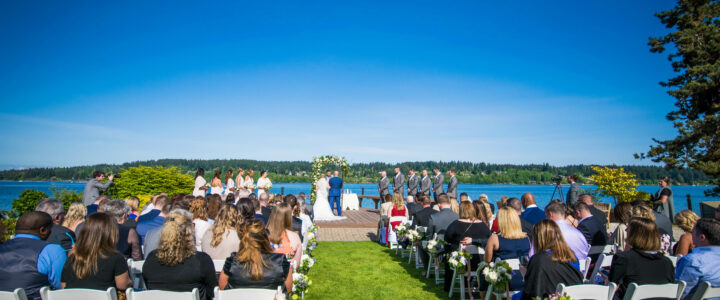 There's a brutal truth about weddings in the Pacific Northwest: the weather outside of July 5th (trust me on the 5th) and Labor Day is a total crapshoot. Well, Eric and Keely struck gold with their early May wedding with a glorious, sunny and warm day at the iconic Kiana Lodge.
When I first met with Eric and Keely, they had two goals for their wedding. They wanted to uplight the Garden Atrium and they wanted to get through the formalities as quickly as possible and get right to the dancing!
Well, that's exactly what we did! They booked an extra hour with the venue and we rocked out an incredible 4 hours on the dancefloor. Check out the pics!