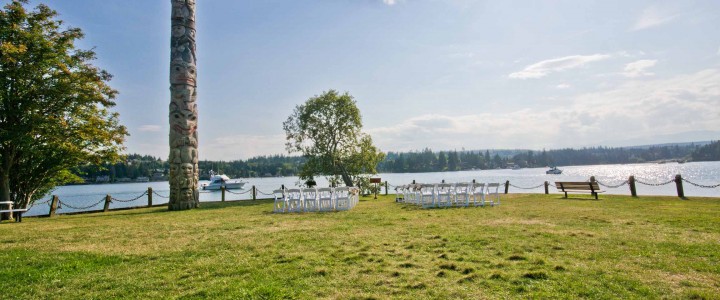 I often meet with couples who say they and their friends aren't dancers, so they're mostly looking for background music. As a DJ, my job is to facilitate fun, whatever the host's idea of fun may be. (this needs to be better. what else to say to get people interested in the rest of the post?)
If and event's hosts and their guests want to hang out and visit, then the DJ's job is to play music that's appropriate for that and not to obnoxiously try to force people onto the dance floor.
This is exactly the conversation I have with couples who ask what I'll do if people don't want to dance. People have a wide range of views on what fun is, right?
I go into every wedding with an open mind, both for the music I'll be playing and what the atmosphere of the event will be. The couple were business consultants and were pretty quiet and reserved and they told me at our first meeting that they weren't really into dancing.
Well, let me tell you, that's not how things worked out. These guys and their friends had a wild side! Magical things tend to happen when you get a group of people together and mix in a little drinking and  a lot of celebrating.
To start, the Port Ludlow Resort is freakin' gorgeous! The ceremony was in a little park out on the water with a view that was absolutely stunning!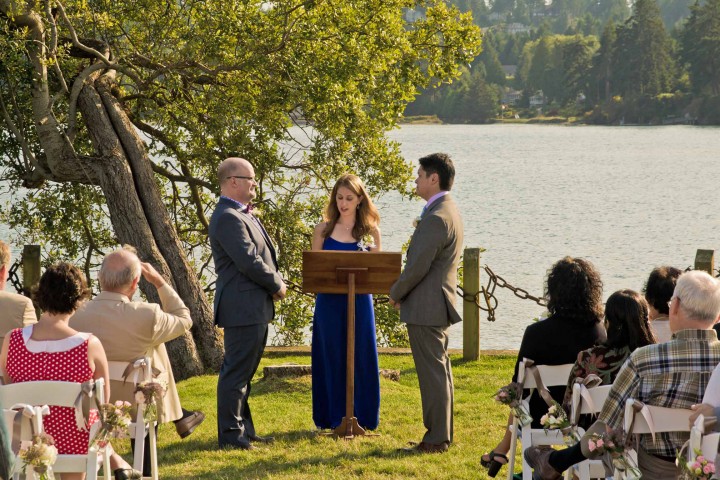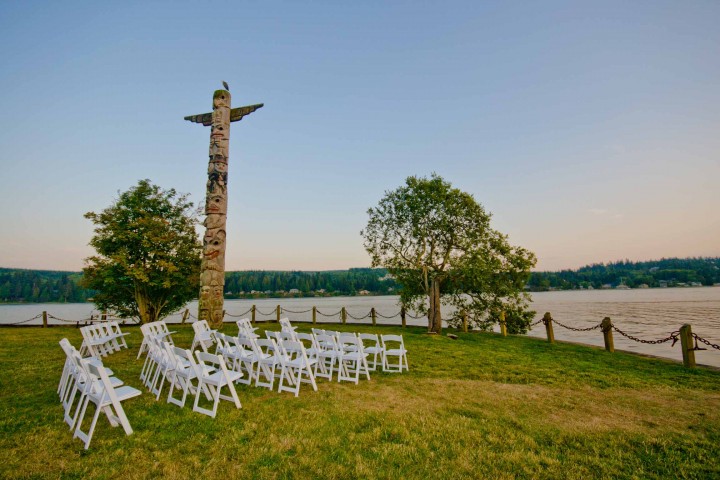 After dinner, we moved over to the building next door for the reception. It was a smallish room with clean walls and wood floors, so the lights looked great and the sound was even better!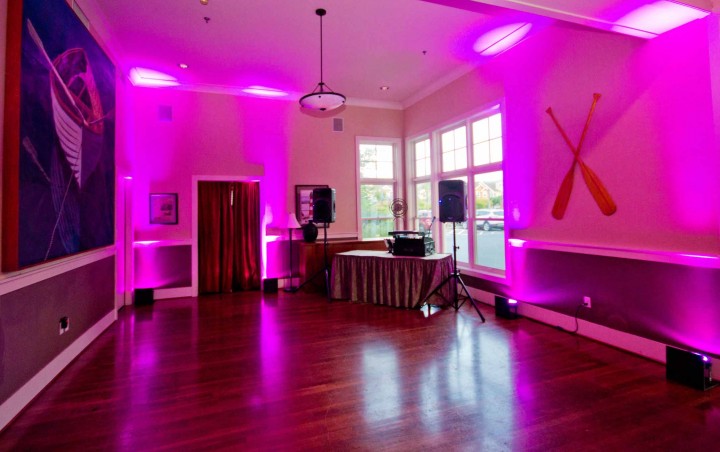 All in all, it was a super fun night at a fantastic venue. I can't wait to be back!