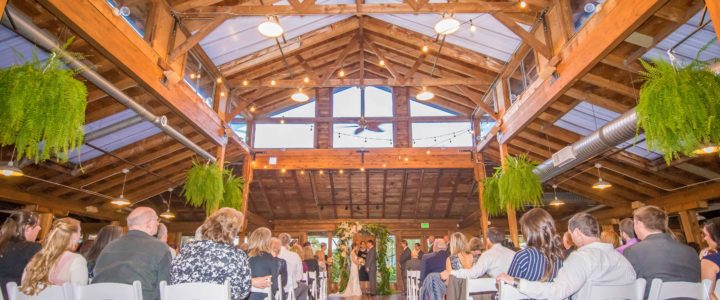 The funny thing about working at a venue as often as I'm at Kiana Lodge is that  you get the same space as imagined by different couples. I just love seeing the spin each couple puts on the already gorgeous Kiana Lodge, and these guys really went all-out for this amazing fall wedding. 
October in Washington varies pretty wildly for weather. It might be 70 and sunny. It might be 50 and pouring rain. Who knows!
To be safe, most weddings start moving indoors this time of year as they did with this one. During the summer, ceremonies at Kiana are out on the lawn. Today's was in the Garden Atrium and it really looked great!
The weather was actually really nice for this wedding and twilight was absolutely stunning. Look at this view!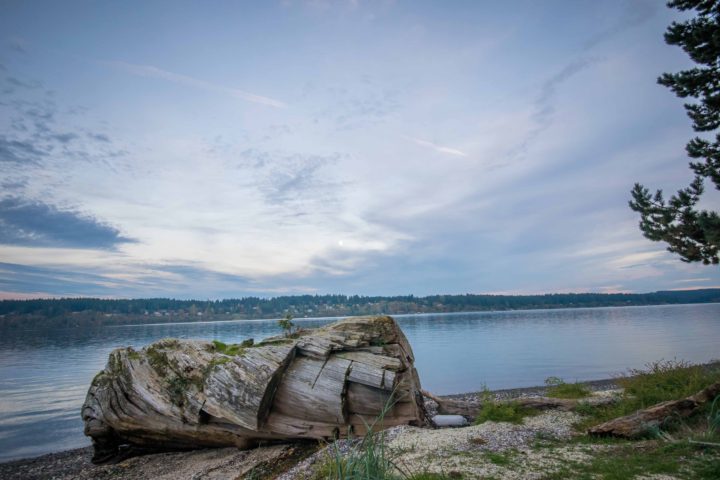 Inside, the fall look with muted colors and lots of candles and light made for a very warm, comforting feeling. These decorations are just fantastic!
The couple asked us to uplight the atrium, and boy did it turn out INCREDIBLE!
Say something about the dancing and wrap it up.
Check out the great pictures taken by Golden Girl PhotoLife here!
Vendors:
Venue + Event Coordination: Kiana Lodge
Hair & Make-up: Danielle Beckham
Bridal Gown: Amy's Bridal Boutique
Floral Design: Garden Party Flowers
Bakery: That Takes the Cake
Photography: Golden Girl PhotoLife