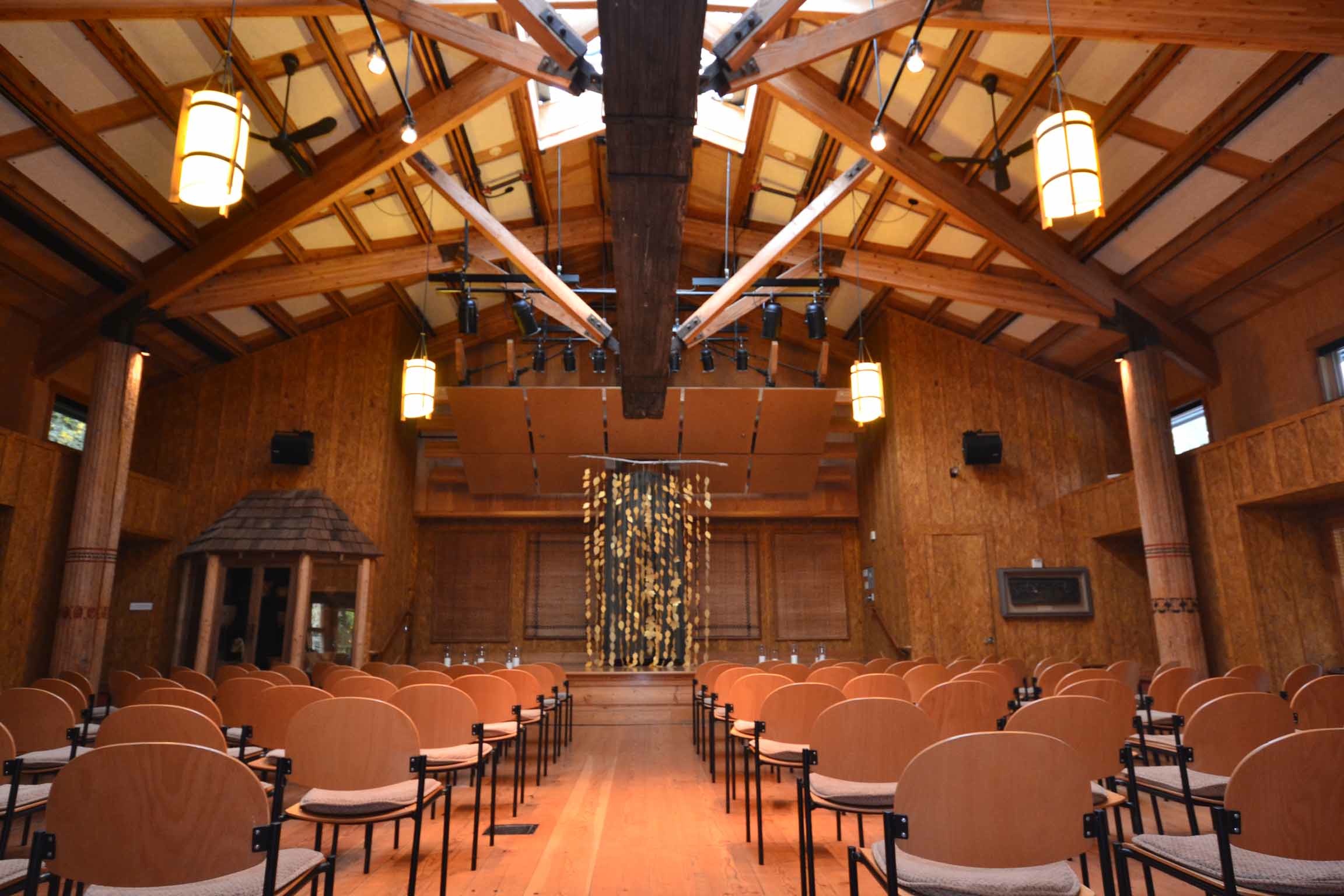 If you're from anywhere near Bainbridge Island, you know Islandwood. If you don't know, it's a 225 acre outdoor education center here on Bainbridge that just happens to be an amazing combination of green architecture and the outdoors with just the right amount of nod towards Washington history mixed in. As a bonus to us, Lisa was one of the graduate students there in 2008.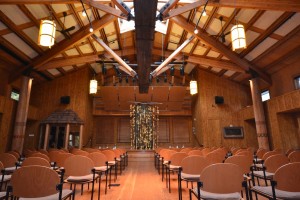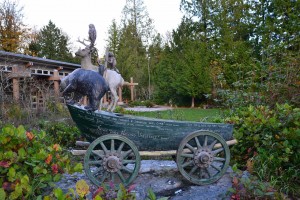 Shortly after I moved to the island, Lisa took me hiking around the trails. She told me that a very limited number of weddings happened there and I immediately knew that I HAD to play there! Fast forward to the summer of 2013 and I finally got that call!
I knew the couple was going to be amazing as soon as I talked to them. The groom was an aerospace engineer and the bride was an architect. There's just something about architects. Every time I play a wedding for one (or two), it's AHMAZING! You can always count on great decorations and there's something about architecture that breeds great taste in music. They told me they were big fans of Phoenix, Bag Raiders, and Chromeo. Well, I was a big fan of this couple! Added bonus, they then told me that the groom's aunt and uncle were Tina Weymouth and Chris Frantz of the Talking Heads and they'd be at the wedding! They were also in Tom Tom Club and Tina is in a little band you may have heard of called Gorillaz!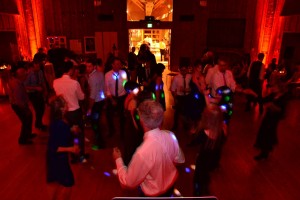 The Great Hall at Islandwood is nothing short of incredible. I knew the first time that I set foot in there that it was dying for some uplighting, so I obliged. It was November and the colors were fall-themed, so orange worked in perfectly!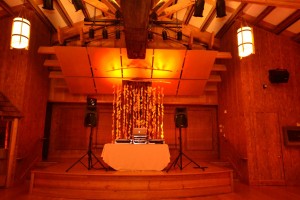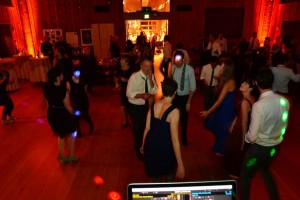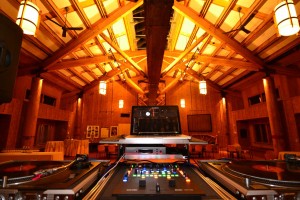 Overall, it was a great night with a gorgeous venue and amazing music requests!