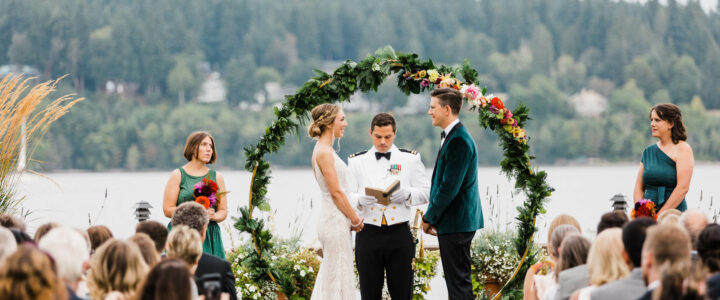 It took me a long time to process just how great this Kiana Lodge wedding was. The couple was super organized and had a really clear vision of how they wanted their day to feel, but they also knew how to let their hair down and have FUN! Here's my wrap-up of the day with amazing photos by the always fabulous Amy Galbraith Photography.
It had been a hot, hot, hot summer, but the clouds blew in for this late August wedding. Some couples get worried when they see clouds in the forecast for their wedding day, but these guys knew better. The lawn at Kiana can get really hot, so the cool, overcast day was a welcome change!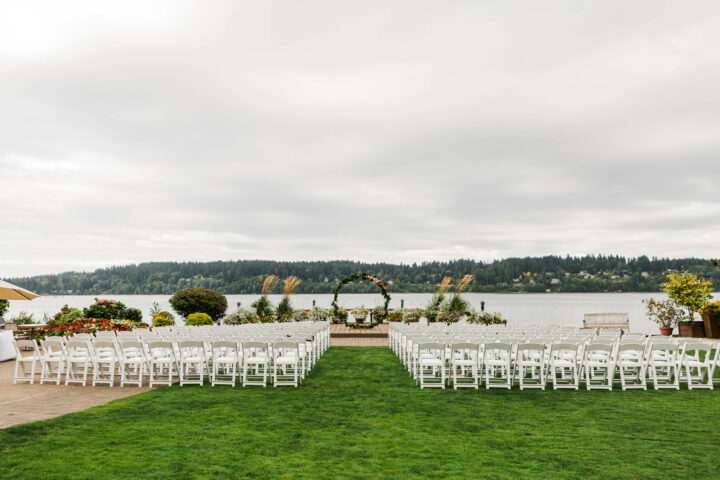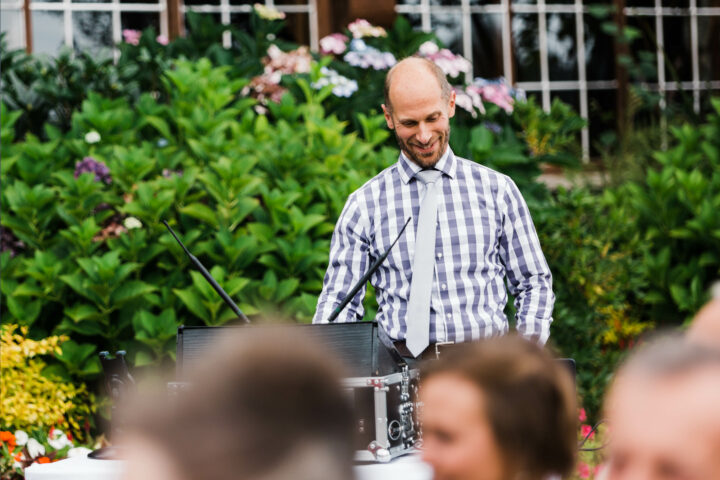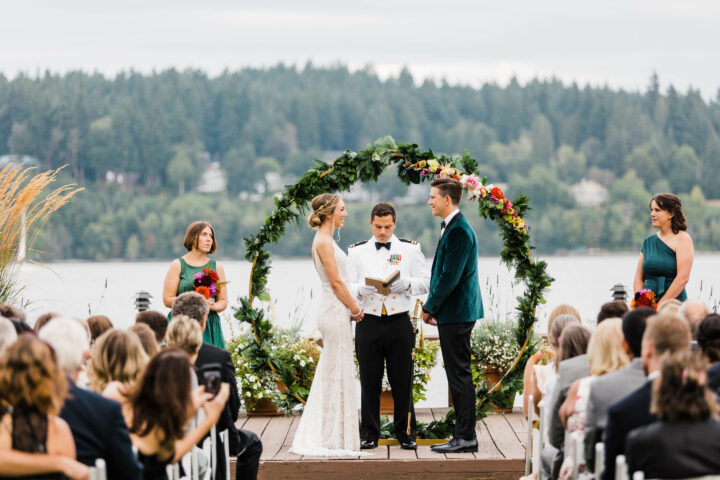 Isn't that flower arch amazing?!? It's made by Garden Party Flowers, right here on Bainbridge Island.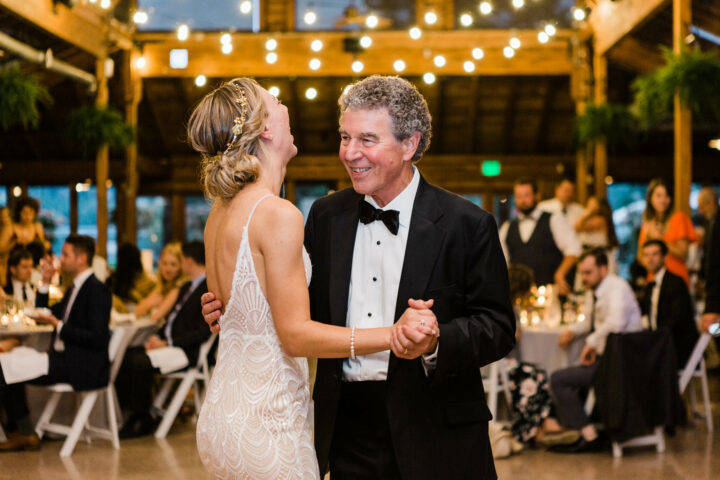 As the evening moved in to the formal dances, I just loved this moment from the father daughter dance. Their choice of Tom Petty's Wildflowers fit perfectly into this wedding.
With the formal dances wrapped up, this crowd was ready to GO! I thought the couple's choice of magenta for the uplighting blended so well with Kiana's string lights and starts. Doesn't it look great?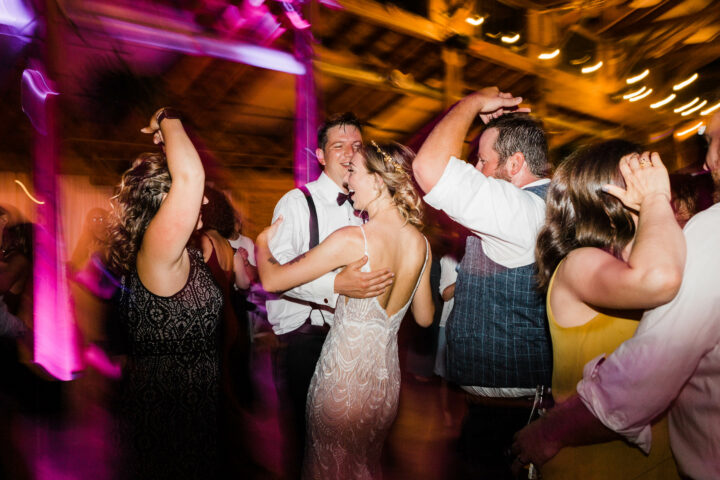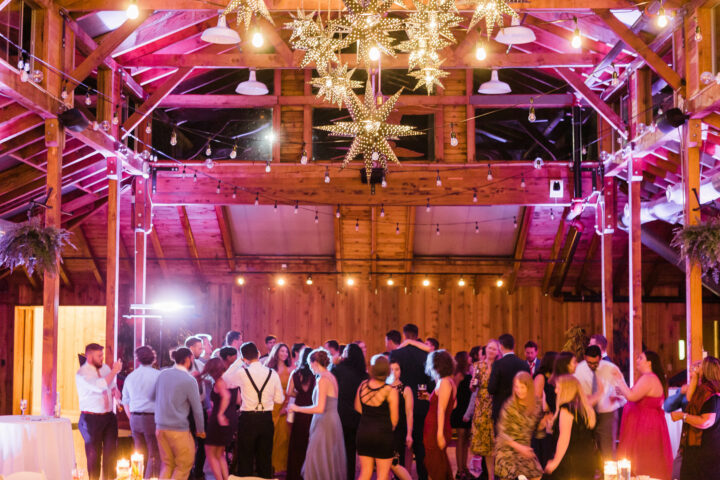 When we got to the end of the night, I absolutely loved the couple's choice of the last song, Take Me Home by Phil Collins. I remember loving this song when it came on the radio when I was a kid, but I'd never thought of it for a last song. It wrapped up the evening so perfectly!
Here are the rest of the pics. Enjoy!