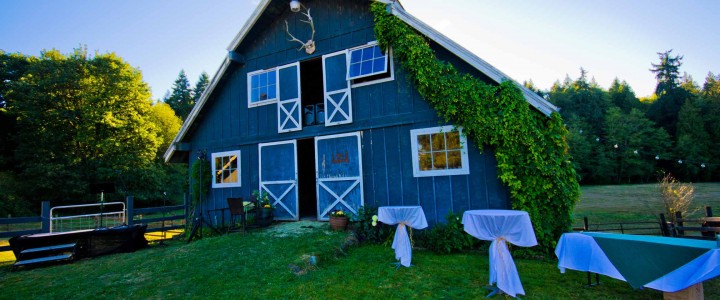 There are so many things I love about living on Bainbridge Island. Two of them are the incredible music and arts community and the great community support of local business. 
Both of these came together when I had a fantastic opportunity to work with the Bainbridge Island Downtown Association for a really cool public art and fundraising project called Frogs on the Rock.
The public art part of the project was that businesses around downtown bought frog castings and then hired local artists to design them. The frogs spent a year living in front of those businesses adding even more flavor to our already gorgeous downtown.
After that year, the frogs were collected to be sold at a public auction to raise money for the downtown association. When the downtown association asked me if I wanted to be involved in the auction I jumped at the opportunity!
The auction was held at Boundy Farm, a gorgeous private property that was offered up by the owners to help make this great event happen.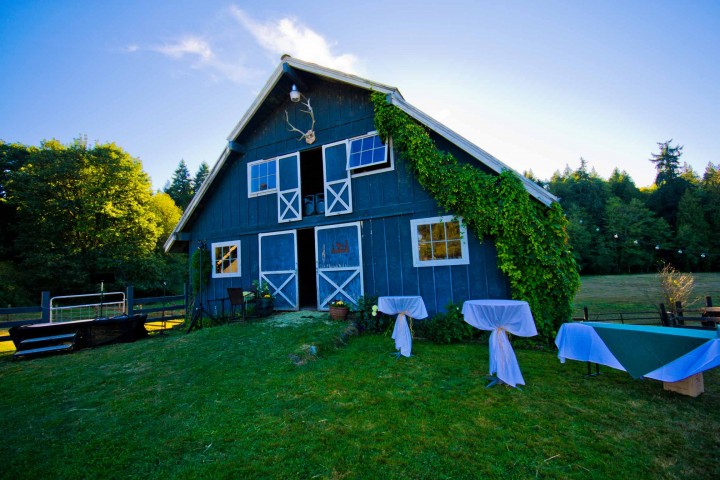 The turnout for the auction was unbelievable. It was amazing to see so many local people there to support the downtown association and all that they do for the city.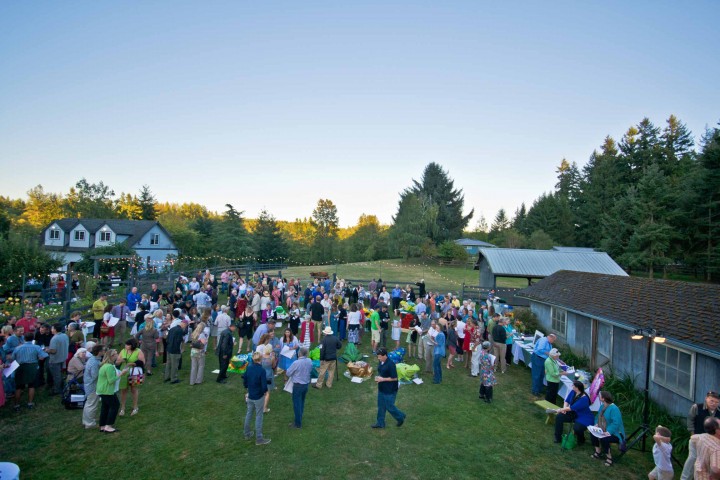 The evening began with a silent auction for items donated by local businesses plus the frogs themselves. Any frog whose silent auction price exceeded $2,500 went to the live auction.
One of the frogs, however, didn't make it to auction. The 12th man frog was purchased before the auction began for an amazing $12,000! I mean really, how amazing is this frog?!?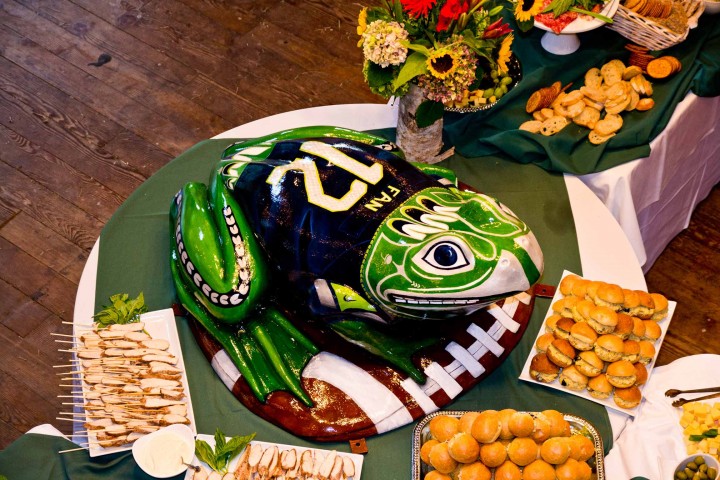 When it was all said and done, the auction raised over $50,000 for the downtown association! Some of the auctions were purchased for private homes, but some were donated back to the community and are still on display around Winslow.