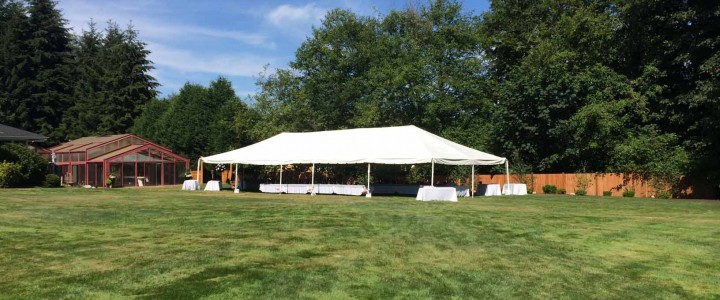 I really love it when a wedding has a personal touch and what better way than making everything yourself?
The thing that really stood out to me at this wedding was that all of the decorations were made by the bride and her mother and it all looked so good! A wedding at your house with decorations you made yourself… there's really no better way to bring out your vision for your wedding!
The day started off with the ceremony in the back yard. The arbor was made by the bride and had flower pots arranged and grown by her mother to the sides.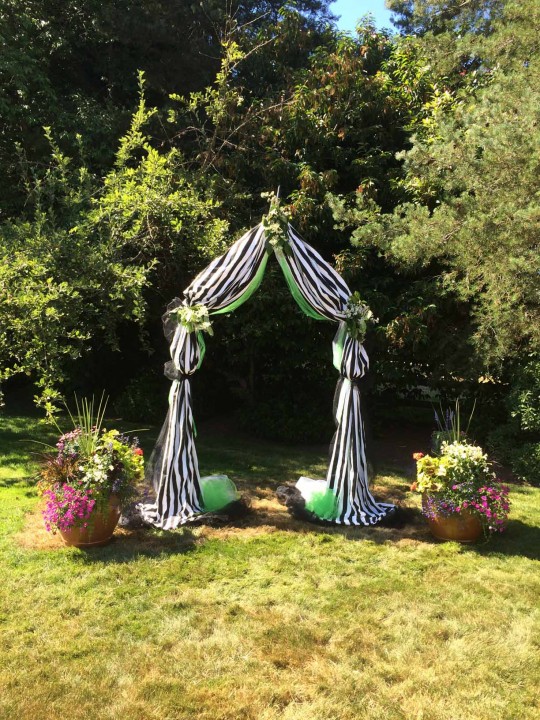 I know what you're thinking. That has a total Beetlejuice feel. Oh, yes. Yes it does.
The table settings had that same feel. The black and white stripes with pink and green spread around in other places really did have a very cool effect.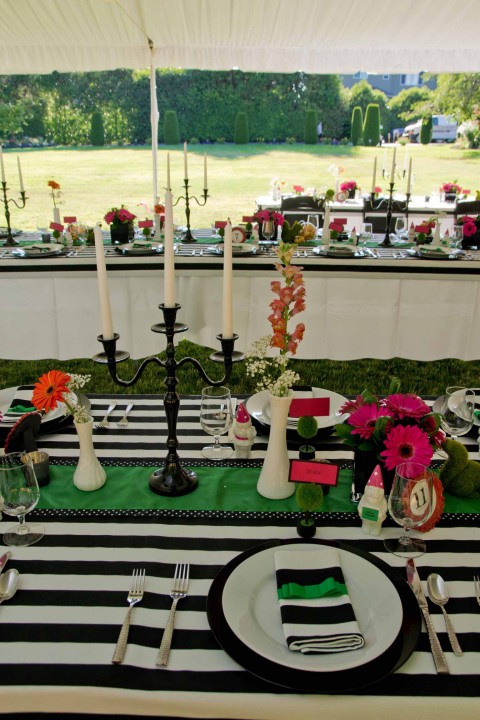 After a great dinner by Shooby Doo Catering, it was on to the dancing. These guys were tons of fun. Take a look at the pics from the dancefloor. While you're at it, don't miss out on the decorations around the tent!