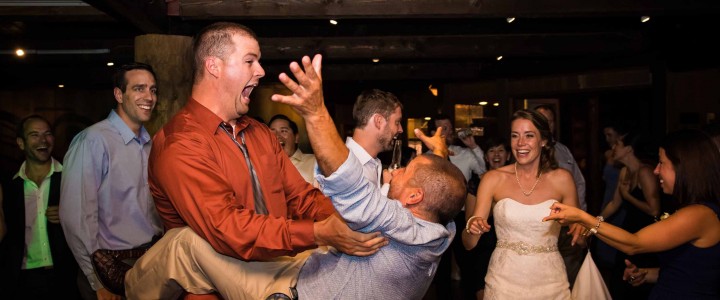 Sometimes you just get a good vibe about a wedding. Maybe the couple just has that certain personality. Or maybe its the guests as they start showing up. My gut rarely fails me though, and this time it was spot on. This wedding was going to be pure magic!
The first plus for this wedding was that it was at Kiana Lodge, possibly my favorite wedding venue. I'm serious about that. Just look at this view for the ceremony!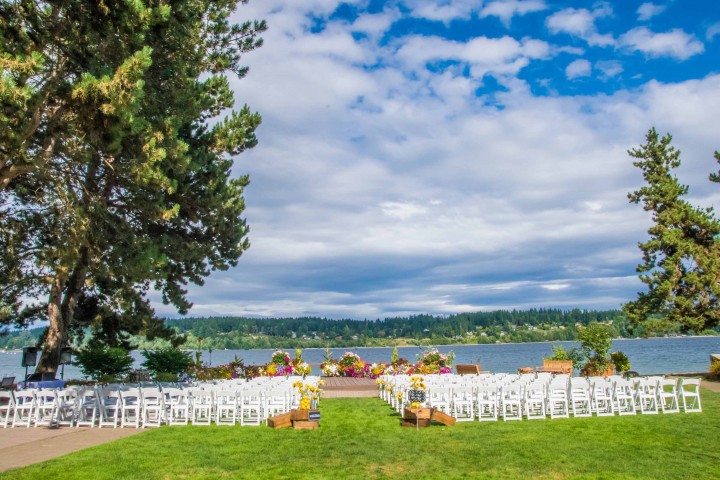 As always, the gardens at Kiana were immaculate for the wedding. After quickly setting up my ceremony sound system on a thankfully cool and overcast day, it was time to sound check with the musician for the ceremony.
Now, I work with lots of friends and family who volunteer to play music for the ceremony. Lots of them are talented and do a nice job, but Kellie, who was the bride's cousin was just unreal! She absolutely floored me with her voice!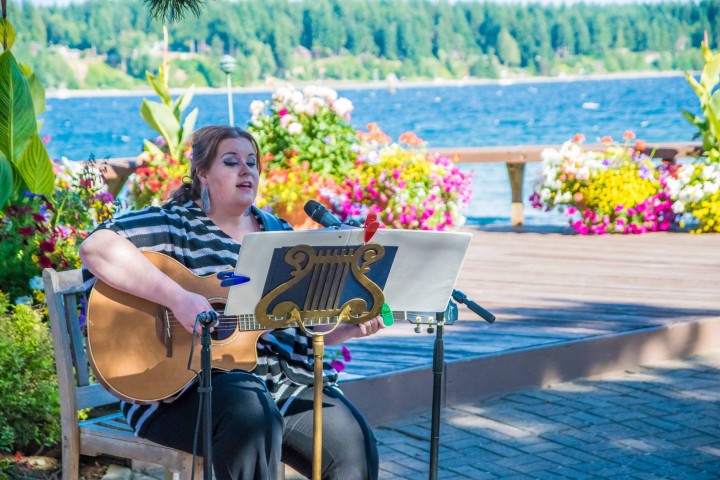 Now, before I tell you about the rest of the day, there are some things about this couple that you need to know. First, the groom was Italian. By that, I mean he grew up in Sicily and a large contingent of his family flew out from there for the wedding. Second, the bride grew up in Wyoming. She actually went to school with my cousins, but that's a story for another day.
Finally, it was ceremony time!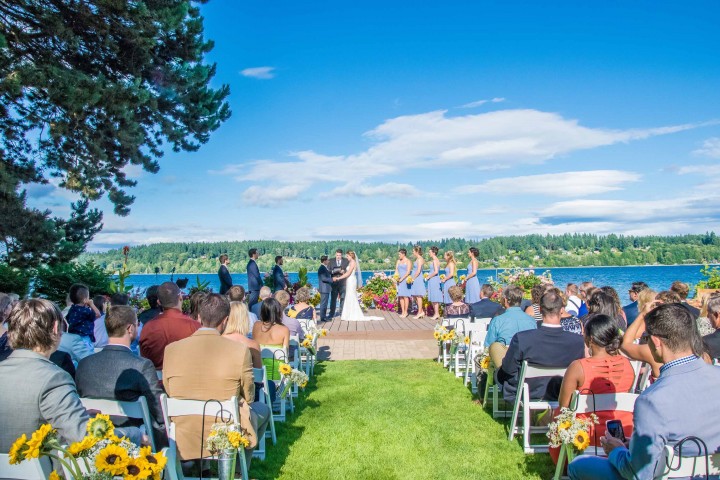 Pastor Harvey Buck delivered yet another great ceremony and there were some other nice touches including three readings, each delivered first in English and then in Italian.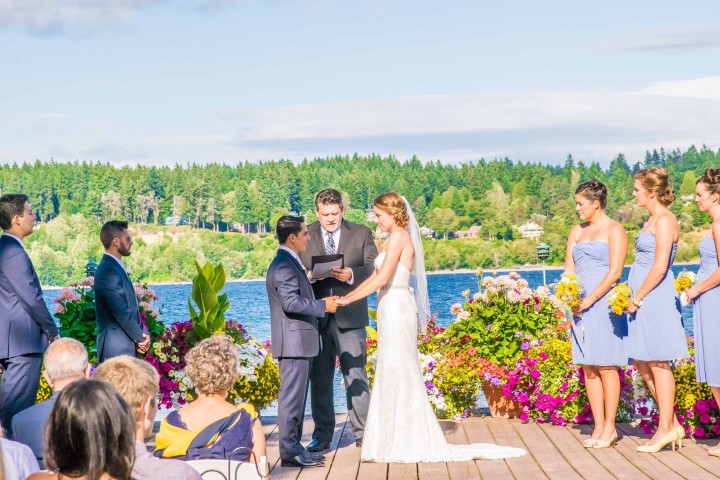 Following the ceremony, there were cocktails and lawn games. I have to tell you, cocktail hour can either add a lot of fun to your wedding, or it can bore your guests to death. This day was cocktails done right. Of course, it's hard to do wrong when the lawn looks like this!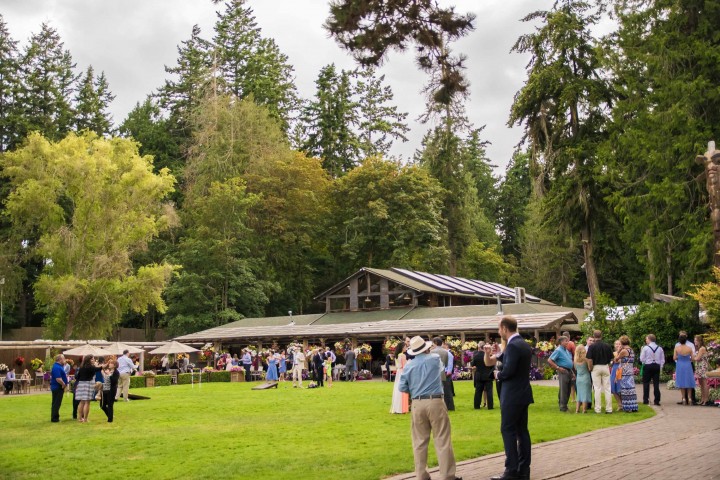 Dinner was fantastic as usual, but I just HAVE to tell you about the epic dance party afterwards. Like I said earlier, I just had a feeling about these guys. They just had that vibe as a group that was going to get DOWN! And get down they did!
The dancing started off with a great round of first dances. You could just look around the room and tell that everyone was ready to get on that dance floor!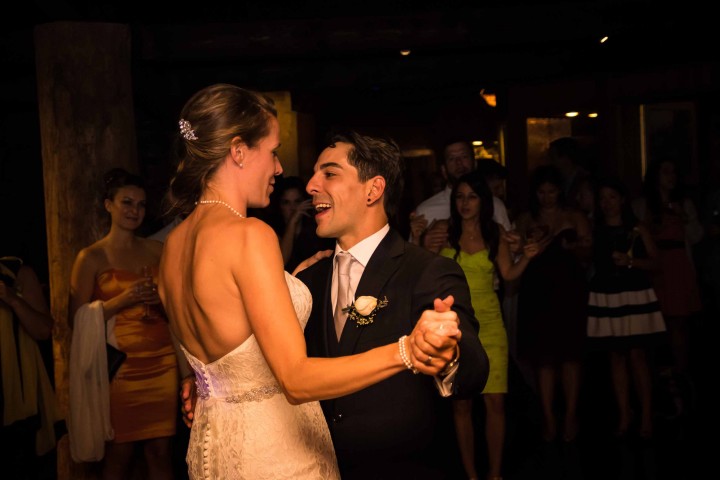 Once we opened the dance floor, it was immediately packed! It was just one of those nights that makes you love being a DJ!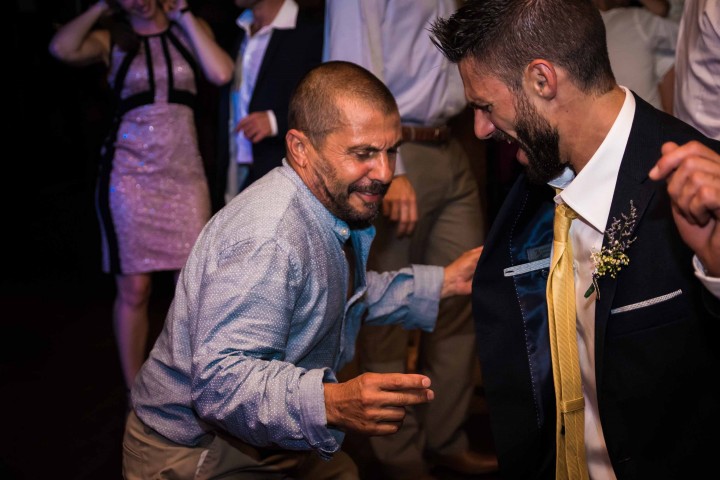 The music went back and forth between retro and modern hits with a bit of Italian music . For the last song of the night, we went back to Italian for little bit of folk music with Tarantella Siciliana Co' Marranzanu.
Knowing that this was the song that was playing, you can imagine just how amazing this scene was.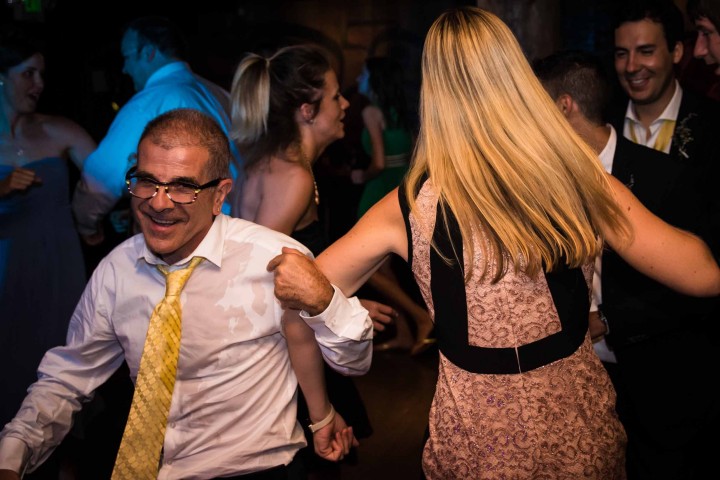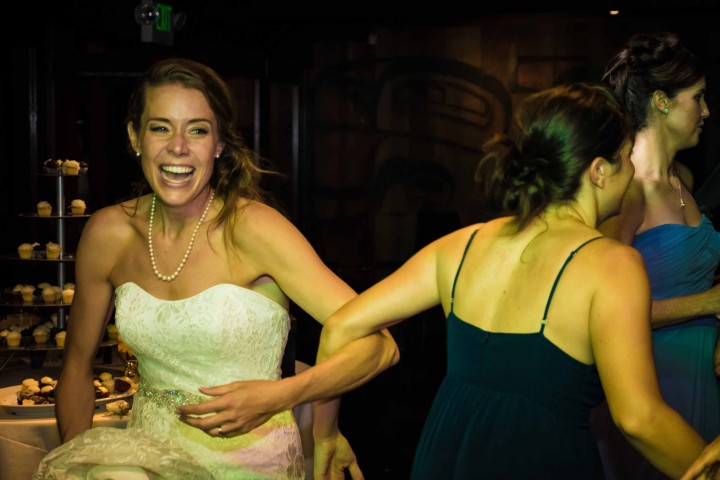 All in all it was a magical night and a wedding that won't soon be forgotten!
Vendors:
Venue: Kiana Lodge
Officiant: Harvey Buck of Seattle Weddings
Photography: Amy Galbraith