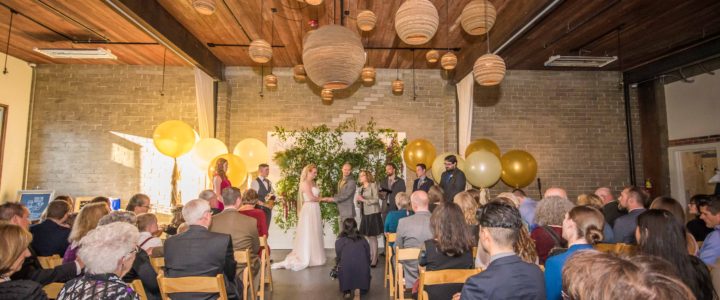 Sometimes, when you meet with a couple, the meeting quickly shifts from a sales/introduction meeting into a session of hanging out with friends. This is exactly what it was like when I met Nate and Kate, we all just clicked and I knew this would be an amazing wedding!
Within SoDo is a really cool venue just south of downtown Seattle with four different areas. The evening started off with the ceremony in the ballroom. Surrounded in gorgeous wood paneling and covered by tall, exposed beam ceilings, this space is absolutely stunning.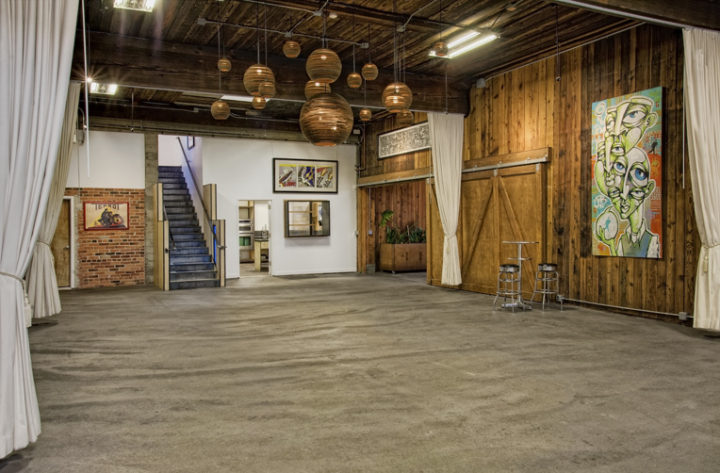 The ceremony had so many fun details that really matched the couple's personalities. Following the wedding party entrance, a parade of kids carrying giant balloons entered, placing their balloons behind the wedding party. Take a look at this picture, the balloons were so cool!
After a  heartfelt and fun ceremony officiated by Reverend Mary Calhoun, we headed up to the deck for cocktails. I don't even have the words to describe the deck, look at this amazing space!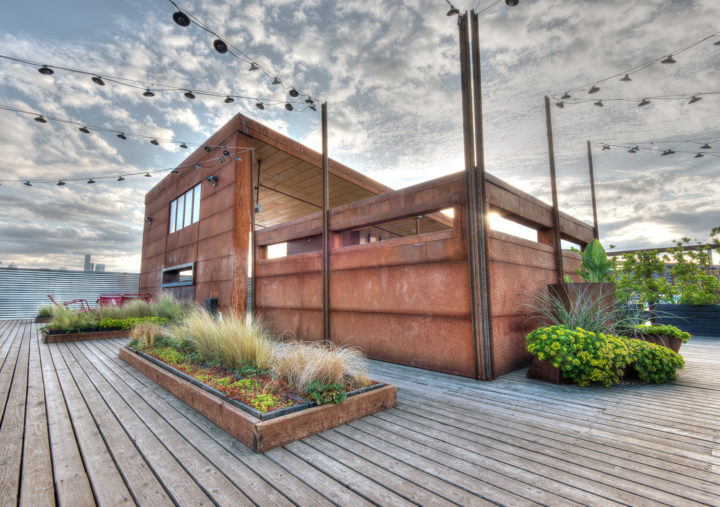 Following dinner in the ballroom, we headed into the Gallery and Mirror Room for some tasty deserts and toasts.
As fun as the evening had been at this point, we hadn't even started dancing yet! The dancing portion of the evening was in the lounge, a huge space that followed the decor of the rest of Within SoDo with exposed brick walls, tall, exposed beam ceilings and wood accents everywhere. What a great space!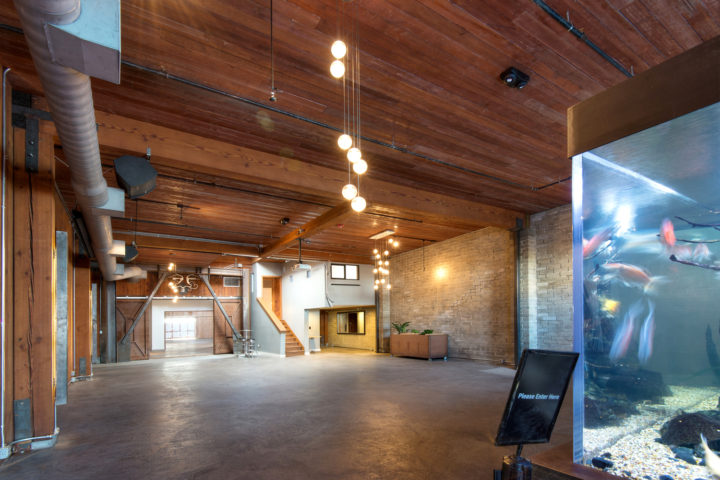 The dancing portion of the evening was absolutely phenomenal! Every year, I record a few samples of weddings where I performed and this one was a total keeper. Take a listen!
This wedding went down as an all-time favorite for me. Check out the pics!