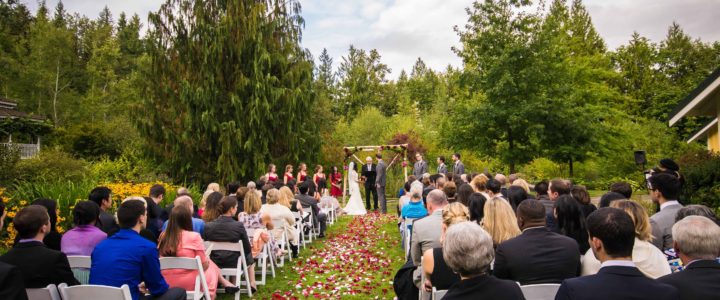 With a name like Storybook Farm, you know this wedding venue in Redmond is going to be amazing. Let me tell you, Storybook Farm absolutely lives up to it's name. This place is gorgeous!
The wedding began on the upper end of the property where a gorgeous 6,000 square foot house sits next to a beautifully landscaped pond , gardens and a vineyard.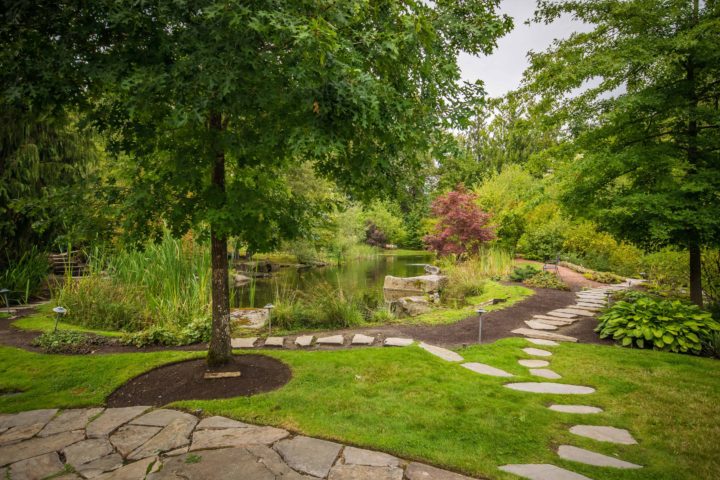 The ceremony took place on the lawn behind the house. It was an amazing, slightly-overcast Sunday in early September. Now, I have to tell you, I often see a bit of disappointment in couples as a few clouds roll in. Trust me, those clouds are your friends! Instead of roasting in the hot sun, we enjoyed a pleasant afternoon of heartfelt vows and the dramatic skies look amazing in the pictures!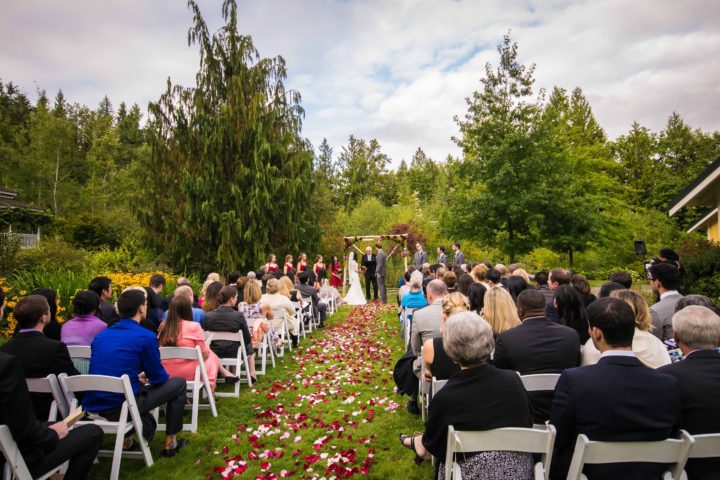 It's hard for just a few pictures to do this venue justice. Check out the wedding video about the ceremony by Seattle Wedding Videographer!
After the ceremony, we headed down to the barn on the lower end of the property for the reception. These guys were great on the dance floor. Check out the pics!