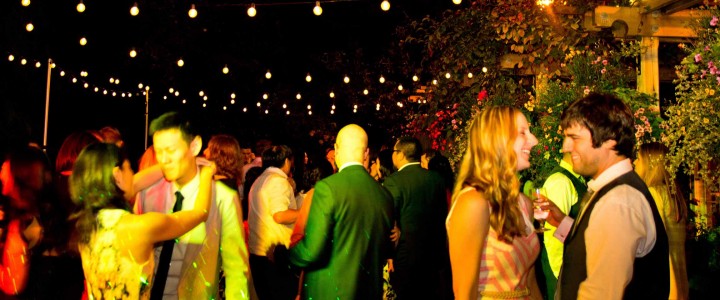 This wedding was my first opportunity to work a wedding at Robinswood House and I definitely wasn't disappointed. This place is gorgeous! Add in that gorgeous venue with a clear, sunny Seattle summer day and a really fun couple and you get one of my favorite weddings of the year!
Robinswood House has several different areas and this wedding was using almost all of them. The gardening across the entire property is just amazing. Everything is so lush and green!
The day started with a ceremony down on the garden lawn. The setup there for ceremonies is really nice with a wide concrete staircase leading down to the lawn for the wedding party entrances.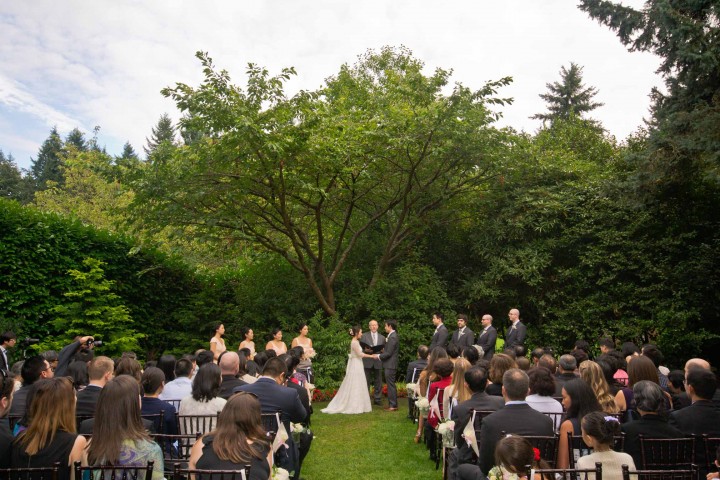 After the ceremony, we headed up to the North Patio for cocktails. Again, lush, green, beautiful!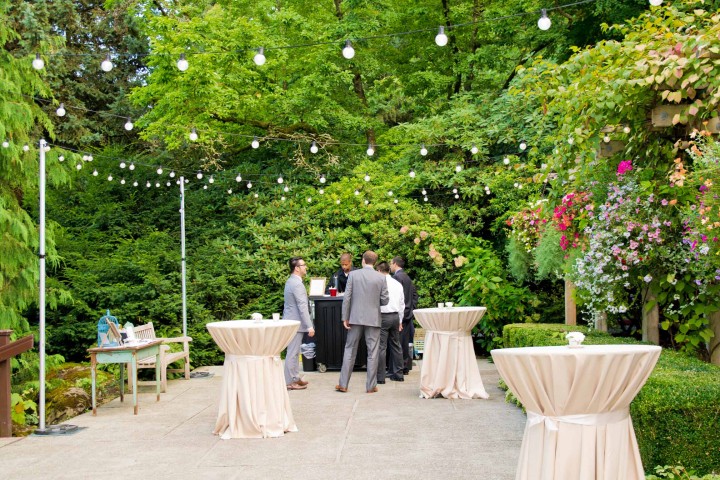 After having dinner on the South Patio, things moved back to the North Patio for the first dances and the open dancefloor. With the long and narrow setup of the patio surrounded by thick plantings, lights look amazing!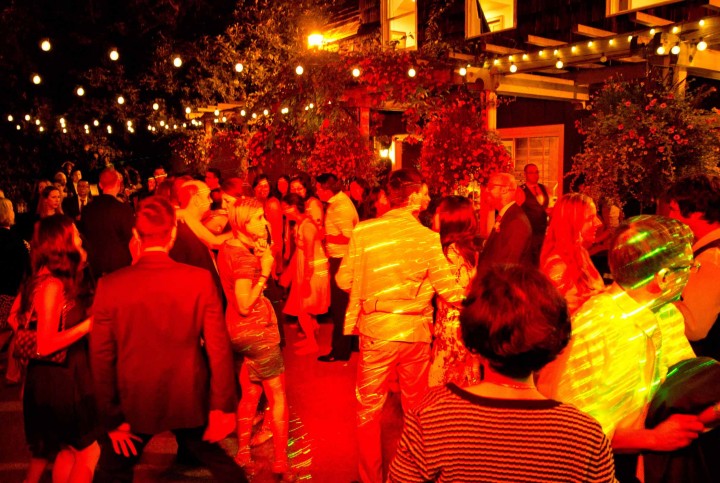 I knew when I originally met with this couple that the dance floor was gonna be rocking, and it definitely was! I got some awesome requests and the entire patio was full all the way until the end of the night. This was exactly the crowd you wish for when you're a wedding dj.
I rarely get to play my favorite artists, but these guys were asking for my absolute favorite songs all night! It's no secret that I have a major obsession with The Knocks and early in the night, I got a request for their remix of Girls by another one of my favorite bands, The 1975. What a tune!
A little later, when things were really popping, a guest asked if I had any Tegan and Sara. Me? Tegan and Sara? HECK YES I DO! Closer has been a great dance floor packer for the last two years. Love it!
These guys wanted to finish big, so it was on to my two current faves to finish up in style. You know I couldn't wrap up a night like this without some Robyn, and then it was back to The Knocks for the finisher. What an all-around great night and awesome first experience at Robinswood House. I can't wait to be back!