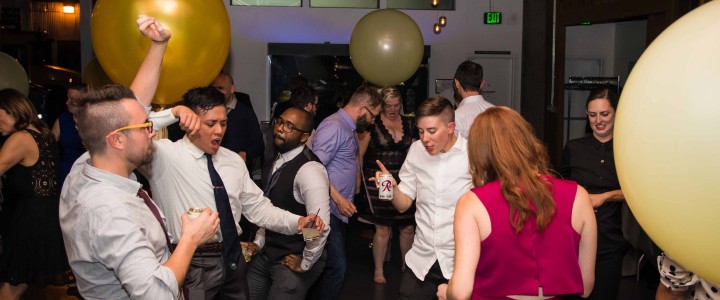 We had a positively fantastic summer DJ'ing weddings this year and had some really memorable sets. 
This wedding at Within SoDo really stood out for me. The couple were big 80's and indie rock fans, and they sent me some AWESOME requests before the wedding!
I was totally excited for this event based on the requests I'd gotten and the wedding totally lived up to that excitement.
As always, I showed up with a ton of music planned based on the couple's requests and I got some really great requests from the guests while I was playing. About half of the songs in this set were guest requests. The music style changes quite a few times through the set and that's totally a reflection of what great taste these guys had!
This recording is only about half of the dancing portion of the evening and I assure you, the rest was just as great! Enjoy the tunes!