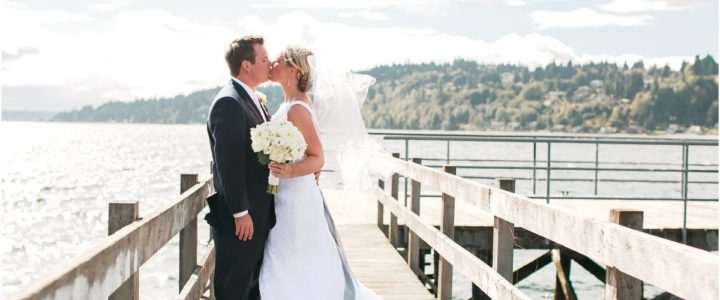 Not many couples completely nail a perfect wedding, but to say the special day shared with Mikaela and Joey was magical would be an understatement. Every little detail was delightfully perfect right down to their Cougar spirit! From the toast with her very best girls to her mother putting the finishing touch on her dress, Mikaela's bridal sweet was an absolute dream. Of course, the groomsmen kicked the day off right with their toast to each other and some matching socks.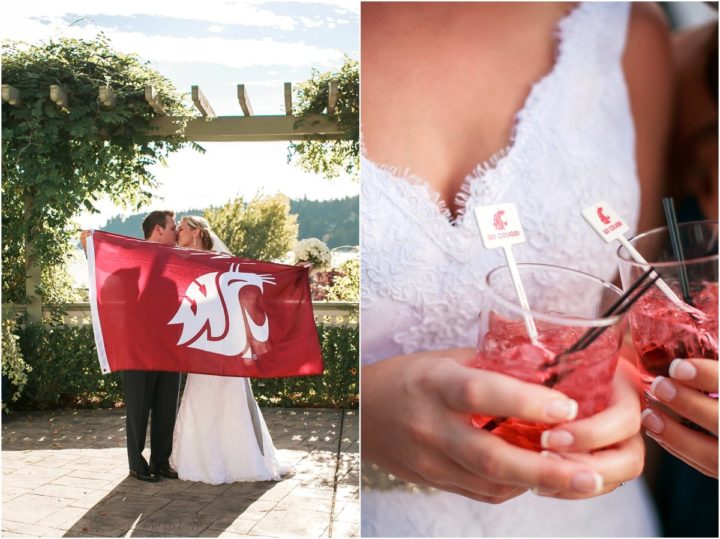 They say nothing beats the first look, but Dad sure gave Joey a run for his money when he saw his daughter for the first time. However, there was nothing but pure joy in the air as Joey blushed for his gorgeous bride. With a backdrop of The Manor House, their first look memories were adorable and exquisite. Lloyd Photographers didn't leave a single detail out of the photography!
After the ceremony the guests were whisked away to enjoy Mikaela and Joey's signature cocktail, a Crimson Fire, boasting of vodka, sprite, and cranberry. That wasn't the most fun part of the party, either. The happy couple listed their guest tables by song, so when it was time to be seated for the reception Music Masters had a great execution when it came to using songs to release tables. All of the guests knew the songs and totally go into the music! When it was time to get down the dance floor got crazy. Especially when the Mother of the Groom's sister asked for Tyga. Hahahahaha! And you know what, EVERYBODY was into it!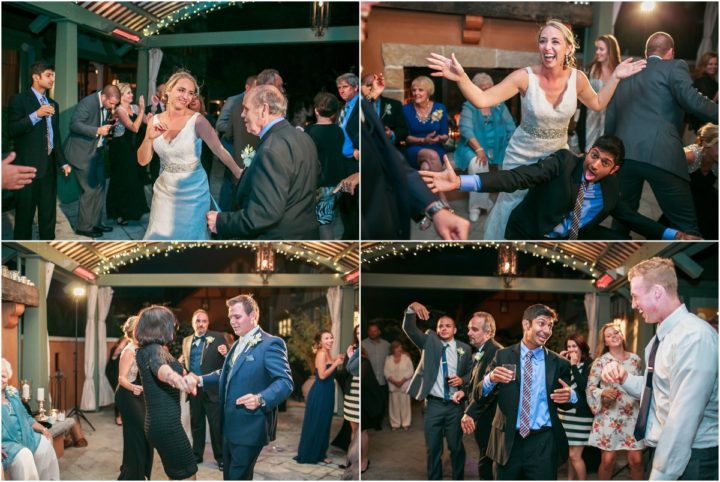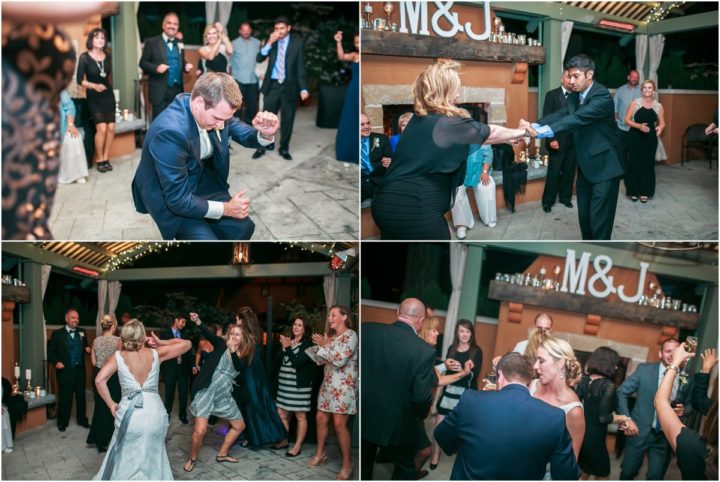 Their wedding planner JMarie Weddings truly outdid herself when it came to Mikaela and Joey's beautiful day. No detail was spared. From their very own hashtags for sharing photos of social media, to the delicious canapes, and even the Cougar Cheese made at Washington State University's Creamery. The party favors by Seattle Chocolates were absolutely exquisite! Especially since they came with the sweetest little "thank you" note on the planet designed by Carlson Craft to match the gorgeous linens provided by Creative Coverings.
Only the biggest Cougars fans on the planet would dare host the most special day of their lives on game day. Naturally the wedding included announcements updating fans and guests on WSU vs. Wyoming throughout their magical day. Every time the score was announced everyone went wild! And nothing could be more magical for Mikaela and Joseph on their big day than a big COUGS WIN!
Want to see more pictures? Check out the amazing shots by Lloyd Photographers here! 
Vendors: