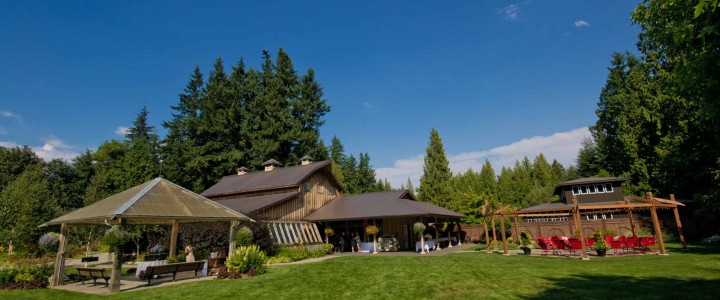 The last time I played at Red Cedar Farm, it was 2012 and their first year as a wedding venue. They've done so much work around the venue and the place looks amazing! They have a gorgeous field for the wedding ceremonies along with a newly added patio area with a big fire pit for socializing through the evening.
To be perfectly honest, I was very worried about this wedding. Even though it was the middle of July, there was a torrential downpour that morning while I was driving to the venue. The ceremony was scheduled to be out on the lawn and it was still raining when I arrived to set up. This was definitely concerning!
I decided to set up inside first to see if the storm would blow through. The rain finally stopped a whopping 20 minutes before the ceremony was scheduled to start. I ran out to the field and got set up just in time. By the time the ceremony started, the clouds had blown out and it was absolutely beautiful outside!
The suddenly clearing skies set the tone for the rest of the evening. With a pig roast for dinner and a really fun group on the dance floor, it was a perfect day for a great wedding!