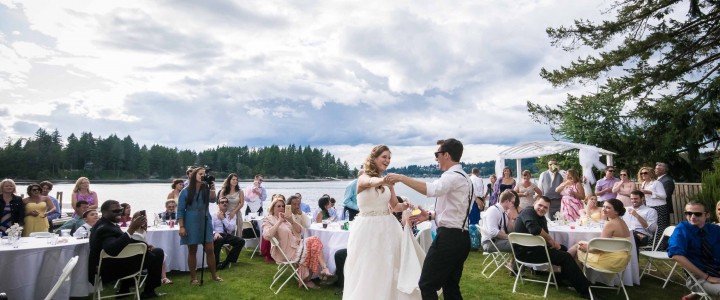 I've seen all kinds of weddings; I've seen weddings big and small, held in daytime and nighttime, informal and formal, from bouncy and boisterous to calm and reserved. Every wedding day is meaningful and perfect for the couple that ties the knot, and I love that what I do enables me to be a part of so many wonderful weddings. Each event has its own personality, and yet there are definitely a few that will leave a lasting memory on my heart.
The wedding of Mandy and Trevor is one of those everlasting memories. Outside of the movies (and the scene in Miss Pettigrew Lives for a Day between Amy Adams and Lee Pace comes to mind), I've never had the distinct pleasure of witnessing a groom play the piano as his bride-to-be walks down the aisle. It gave me chills to watch such an intimate and beautiful memory unfold in the beautiful and charismatic Chapel on Echo Bay. This idyllic old chapel has been hosting weddings since 1906, and the day was perfect for Trevor and Mandy to join together in marriage. The sanctuary was filled with golden light as they exchanged rings, casting a stunning light on the beautiful couple and their bridal party.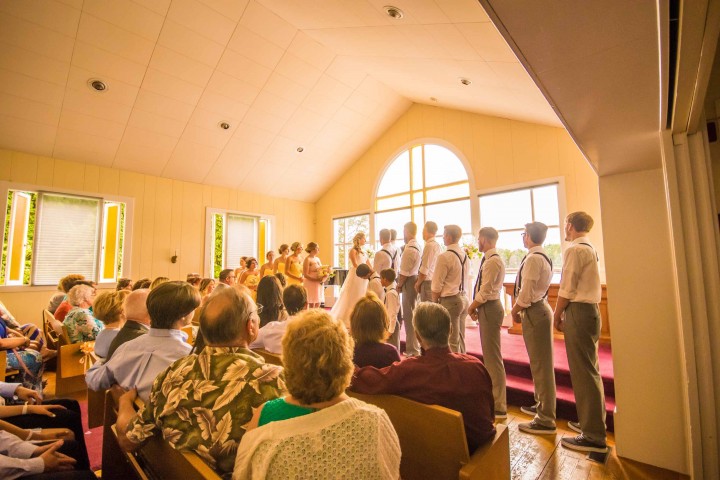 Aaaand after the sweet, sentimental ceremony that had people wiping away a tear or two – they had an epic, raging dance party! Mandy and Trevor didn't have a huge budget, but they knew they wanted a huge dance party with all of their friends. So they made a monumental – and wise – decision to focus their budget on what mattered the most to them: having an amazing DJ, photographer and videographer. They knew they wouldn't be able to go all out on every possible aspect of a wedding, so they picked their priorities, and it turned out to be a smashing success!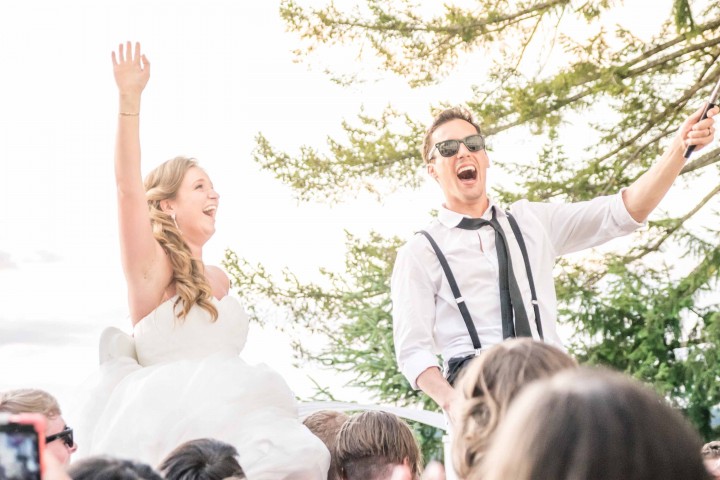 The pictures tell the story, from the sweet and sentimental ceremony to the hours-long dance party. Not a single person missed an opportunity to take a spin on the dance floor because the great music never stopped playing! The memories captured by the RC Media photographers will last a lifetime, and the video by Rainy Parade Films will let Mandy and Trevor relive this wild, wonderful day for years to come. It was truly an epic wedding and the perfect way to celebrate this gorgeous couple.
Vendors