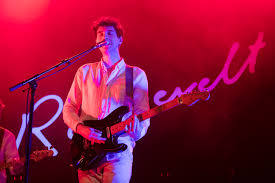 There's no other way to say it. I love Roosevelt. Like, a lot. Their music is so clean, and crisp. It just makes me happy any time I hear it.
That level of recorded excellence doesn't always translate to live performance. Let's face it. In today's world of incredible technology in recording, it's a lot to ask a band to replicate that live and I think that ability is what sets apart the good and great.
Roosevelt's performance on KEXP really did it all for me. Creative reimagining of their songs. Engaging interview. Tight and clean performance. Check it out!