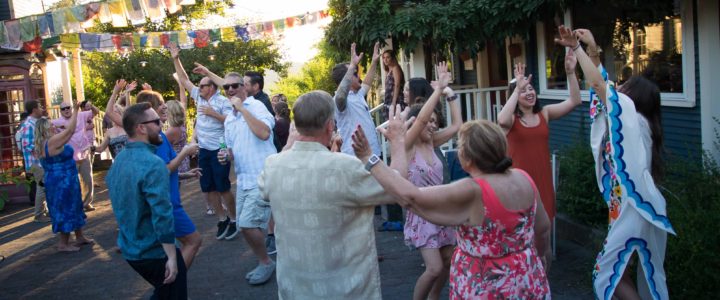 I have to admit, I got really excited when I first got an email about a wedding at Seabold Farm. This venue only does a couple of events a year and it's gorgeous! The owner of Seabold hosts just a couple of events a year at his property, generally for friends or family. It just so happened that the bride for this wedding was his niece. Lucky her to have an in for such a great place!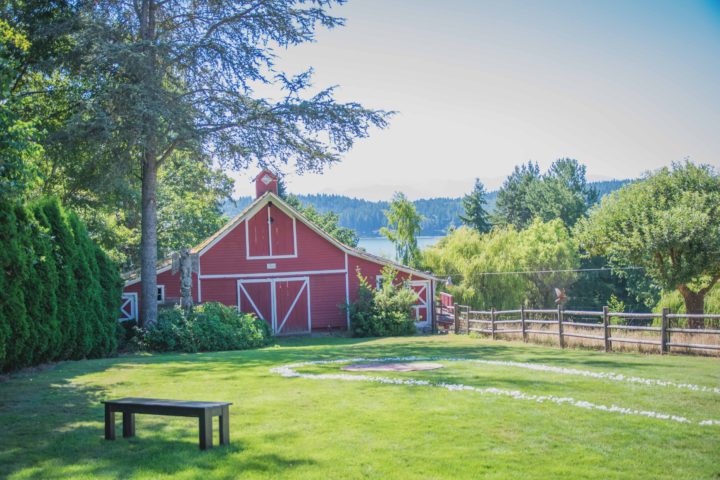 The ceremony is behind one of the houses on the property. It looks down this long, green lawn to a picturesque red barn and has peekaboo views down to Manzanita Bay.
After the ceremony, we zipped through cocktails and dinner and got to the dancing in a hurry. This couple had been straight up at our initial meeting. They wanted to do one thing at their wedding, dance!
The dancing happens on this great patio between the two houses on the property. It's a really great spot with plenty of room for everyone, but the two houses set a nice barrier for the side of the dance floor.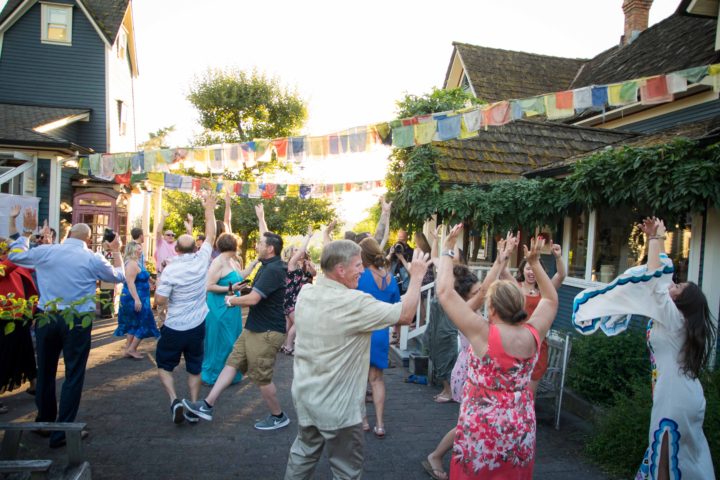 A right-sized spot like that really makes for a great dance floor. What a great spot and an amazing wedding. Check out the rest of the pics!