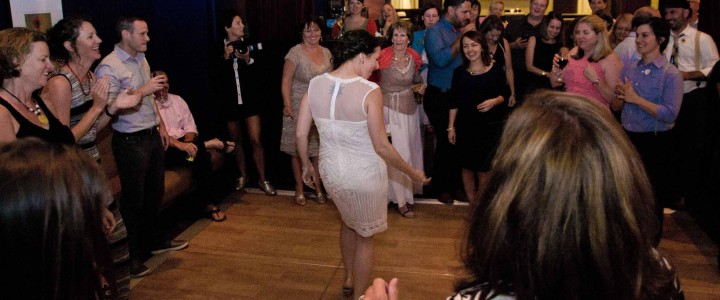 One of the many great things about the legalizing of same sex marriage in Washington is that we've become a destination wedding site for many same sex couples. I can't begin to tell you how happy it makes me to work with all of these couples who finally have the right to marry!
In August, I was lucky enough to work with a really great couple from Atlanta who came out here to finally get married. It was a classic sunny Seattle summer day, which was perfect for their ceremony at Golden Gardens.
After the ceremony, we headed up to Alexis Hotel to kick off the cocktails. This couple had great taste in music, and we were having a great time right from cocktail hour with some great selections including The Clash, The Arcade Fire, Le Tigre and a huge pile of my other favorites.
After dinner, we kicked off a massive night of dancing. Not only was the floor full all night, but the guests were bringing it with some great requests! One of the brides was from New Orleans and they both lived in Atlanta, so we brought it with the dirty south! I mean, what kind of Atlanta wedding is complete without this little ditty?
Anothe great part of the night was wrapping up with, La Hora Loca, the crazy hour! If you haven't done this before, it's totally simple. Bust out a pile of fun stuff and crank up the energy of the music. Masks, hats, feather boas, beads, glow sticks, you name it!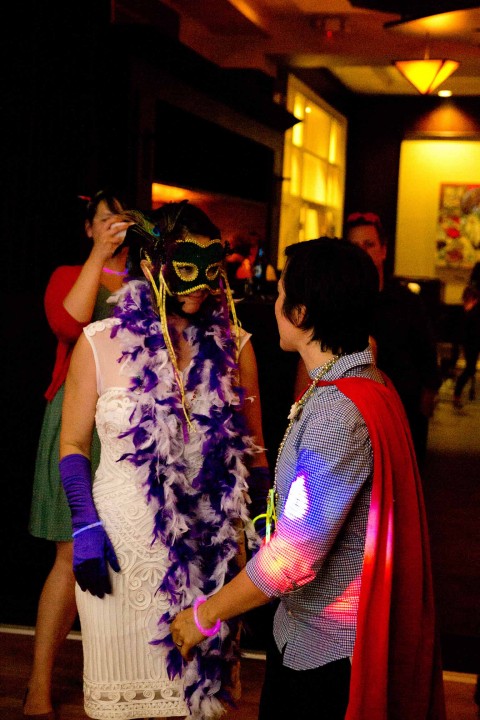 Take a look at this awesome video from June Films that really sums up this amazing wedding. Watch the video here. 
Reception : Alexis Hotel 
Wedding Coordination : Blush Celebrations
Ceremony Seating : Seattle Farm Tables
Photographer : Sugar Photography 
Pedicab : Seattle Pedicab
Flowers : Bride's Mother
Kristy's Dress : Caché
Kristy's Hair & Makeup : Pacific Brides Mobile Hair & Makeup Artistry
Kristen's outfit : Theory pants, Forever21 vest, Gap shirt
Boutonnière : Huckleberry Gentry