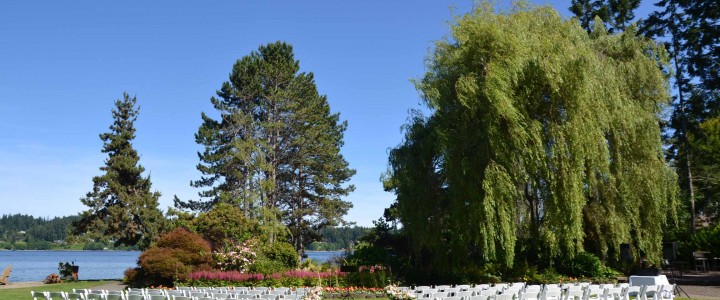 If you've spend much time in the Pacific Northwest, you know that the length of a day changes drastically through the year. In December, it can seem like it's 8pm all day long and it will be pitch black by 4:30. In the summer, however, we get our payback!
This can be a bit of a challenge when planning your wedding, and you should be aware of the daylight hours of your wedding day as you make your plans.
The upside of a wedding on the longest day of the year is that your ceremony and cocktail hour have a great chance of being amazing! Really, take a look at this incredible day at Kiana Lodge!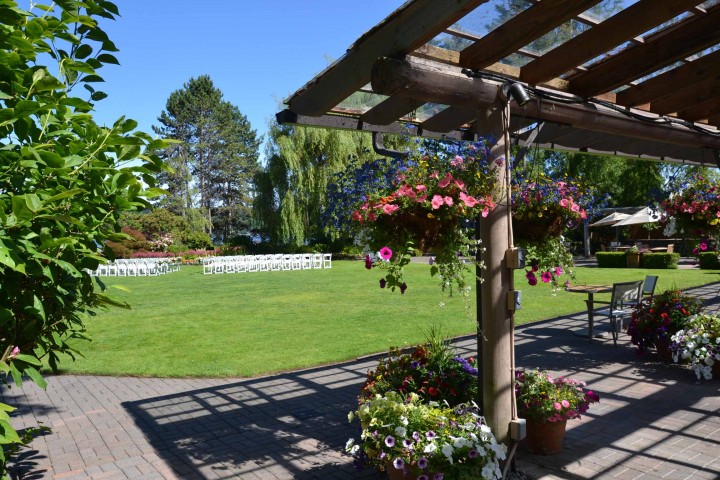 Yeah, Kiana is pretty dang nice!
Here's where some advanced planning will help you. Take a look at a sunset calculator for your wedding day and venue location and figure out when sunset will be. Also, look around your venue for important things like window locations and trees or other things that may block the sun.
For this wedding, sunset was at 9:13 with last light at 9:54 with the wedding ending at 10pm. However, the setup of the venue plays a big factor here. The lodge faces north and south, which makes the sun set behind a huge grove of trees on the western end of the property. The lodge also has low ceilings and dark walls. The end result? It was dark in the lodge by 8:30!
Planning ahead can go a long ways for preventing problems on your wedding day. The dance floor at this wedding was hopping all night thanks to some good planning and the same can happen for you!