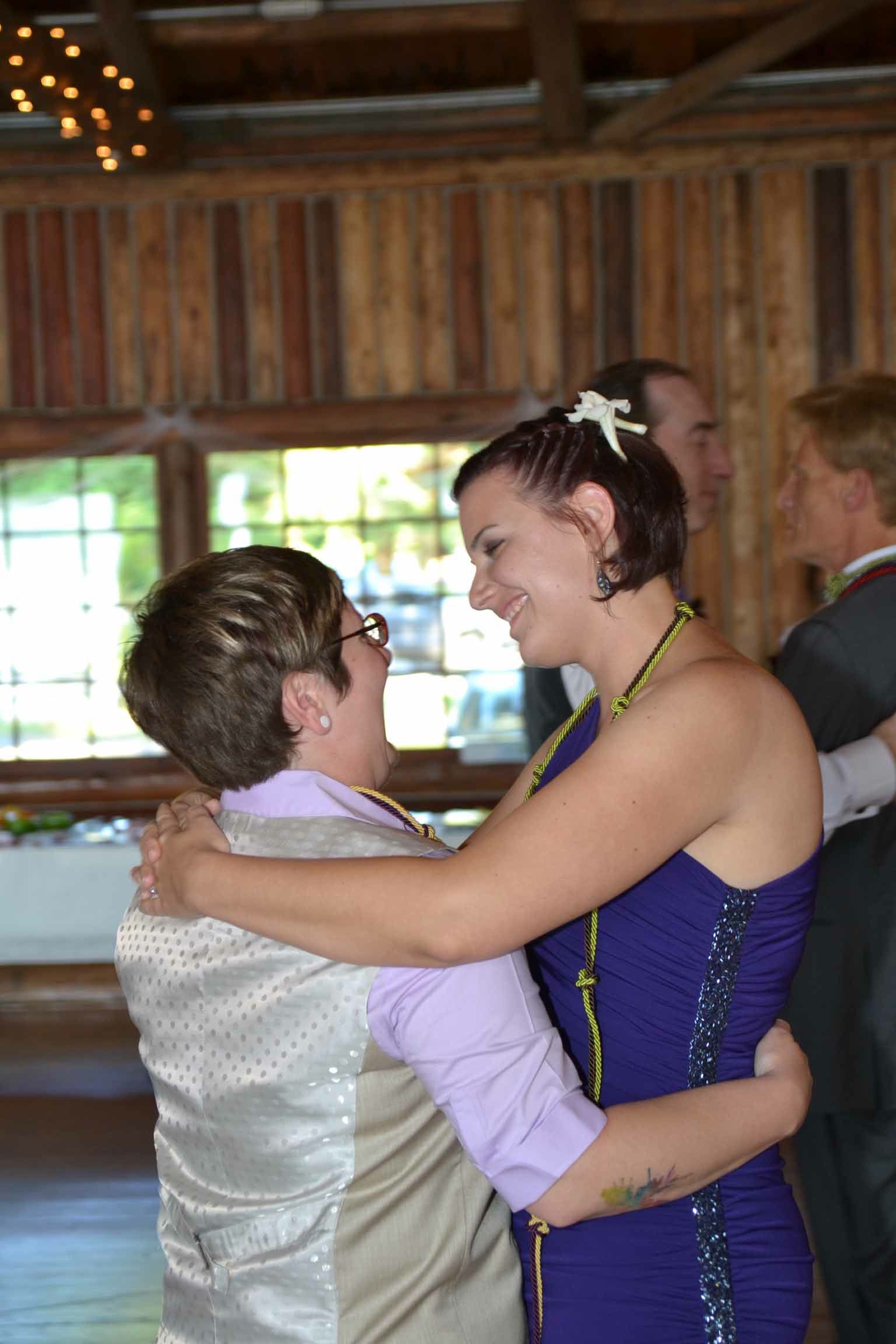 Sometimes, well a lot of times, it's amazing to live in the state of Washington. Last year, we passed Referendum 74, making is one of the first two states to legalize same sex marriage! Almost immediately, we started getting calls about dj'ing same sex weddings, and we couldn't have been more excited!
This wedding was one of the first that we booked and it was a really cool arrangement. The two grooms, who had been together for nearly 30 years. One of the grooms also had a niece who wanted to get married. Unfortunately, her home state of Arizona hadn't caught up with us on same sex marriage, so her and her fiance flew up to join in the fun!
One of the greatest things about finally achieving marriage equality in Washington has been seeing these couples who have been in long, committed, loving relationships FINALLY getting to marry! The speeches at this wedding were so touching and there wasn't a dry eye in the room when the Maid of Honor talked about spending her entire life thinking of the two grooms as her two uncles and how excited she was that they could both finally be a legal part of the family!
There's a fun dynamic to this wide range of ages, too! The grooms were in their 50's, the brides were in their late 20's. The grooms spent a lot of time in Seattle's gay clubs in the 80's and 90's and, man, they had some great requests! Shalamar, M People, Bizzare, inc., Culture Beat…hell, yes! The brides brought loved 80's, indie and newer music, so we got through an amazing range of music!
All in all, it was a great night and I couldn't be happier to get a front row seat to the great effects of marriage equality. Check out the pics!