Kiana Lodge is one of our absolute favorite venues. Located right on the Agate Pass with six acres of lush lawn and gardens, Kiana really embodies everything great about the Northwest.
We DJ'd our first wedding at Kiana Lodge in 2008 and have worked there many times since. We are intimately familiar with the venue, staff and all the insider secrets about making your wedding there perfect!
Want to know more? Contact us today!
Take a look at some of our Kiana Lodge weddings!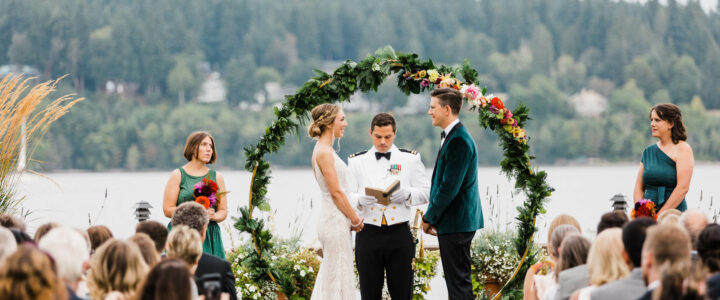 It took me a long time to process just how great this Kiana Lodge wedding was. The couple was super organized and had a really clear vision of how they wanted their day to feel, but they also knew how to let their hair down and have FUN! Here's my wrap-up of the day with […]